Harlem Cultural Festival merupakan festival musik yang diselenggarakan gratis untuk setiap penduduk di Harlem pada 1969 di Mount Morris Park. Tony Lawrence menjadi musisi yang mengusahkan terwujudnya pesta rakyat bersejarah ini.
Lebih dari sekadar festival musik yang ditujukan untuk menghibur penduduk setempat, festival merupakan medium untuk mengkampanyekan Black Pride di tengah krisis sosial dan politik yang makin pelik pada tahun tersebut.
"Summer of Soul (…Or, When the Revolution Could Not Be Televised)" (2021) merupakan film debut Ahmir "Questlove" Thompson sebagai sutradara film. Melalui film dokumeternya ini, kita akan menyaksikan footage dari Harlem Cultural Festival yang telah disimpan di basement selama 50 tahun.
"Summer of Soul" merangkum sederet penampilan terbaik dari festival yang diselenggarakan selama enam pekan tersebut. Kemudian dipadukan dengan wawancara narasumber, baik musisi yang tampil hingga penonton festival.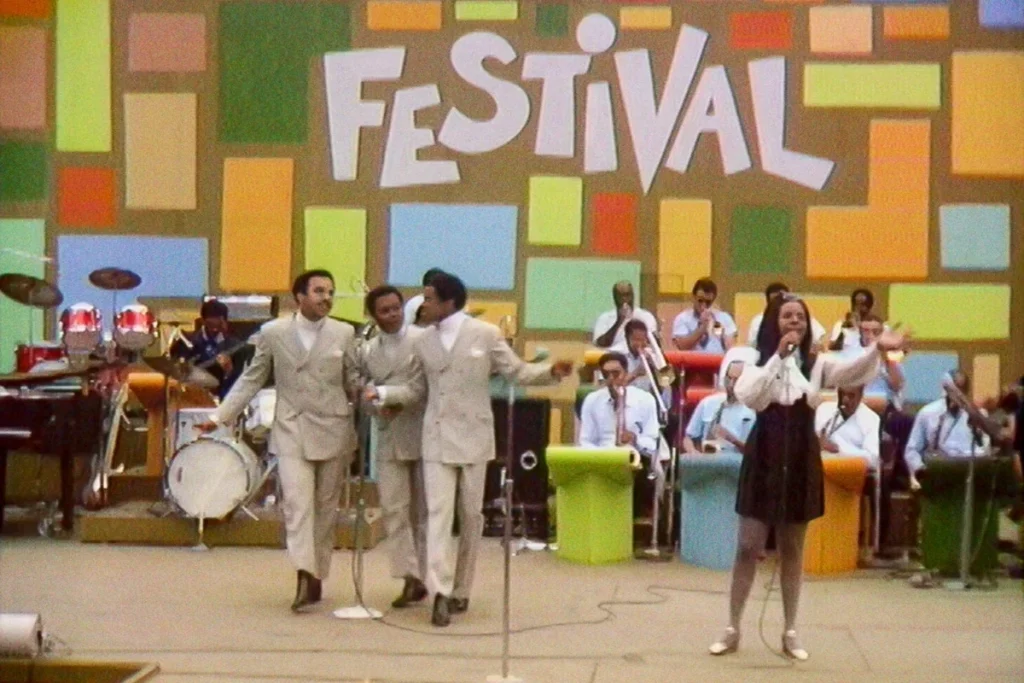 Footage Penampilan Sederet Musisi Amerika Era 60-an yang Belum Pernah Dipublikasi
Harlem Cultural Festival dimeriahkan oleh sederet musisi kulit hitam (dan beberapa non-kulit hitam) yang populer di era 60-an dan masih ikonik hingga saat ini. Mulai dari Stevie Wonder, Nina Simone, David Ruffin, The 5th Dimension, Mahlia Jackson, Gladys Knight & the Pips, Mavis Staples, The Staple Singers, Blinky Williams, Syl and the Family Stone, dan The Chambers Brothers. Semuanya memberikan penampilan terbaik, menghibur, dan emosional dari footage yang tidak pernah dipublikasikan ini.
Menyajikan dokumentasi semarak dengan berbagai penampilan musik lintas genre, mulai dari R&B, soul, blues, jazz, 60's pop, hingga gospel. "Summer of Soul" merupakan film dokumenter yang memiliki misi penting. Selain mengingatkan mengembalikan festival ini dalam kronologi sejarah umum budaya pop, ada banyak elemen krusial yang melatar belakangi konser musik ini. Baik bagi masyarakat kulit hitam secara universal, maupun motivasi pribadi dari setiap musisi dan penonton.
Seperti member 5th Dimension yang tampil sebagai narasumber dalam film dokumenter ini. Mereka menjelaskan bagaimana mereka sempat dilabeli sebagai 'grup musik kulit hitam yang terdengar seperti orang kulit putih'. Atau Sly and the Family Stone, dengan drummer kulit putih. Ada banyak kisah menarik dibalik panggung maupun sejarah musik kulit hitam yang bisa kita simak dalam "Summer of Soul".
Harlem Cultural Festival Vs. Moon Landing
Ada banyak momen bersejarah di Amerika pada 1969. Dipekan yang sama, masyarakt Amerika juga sedang hype dengan moon landing. Kita telah mengetahui bagaimana misi Apollo 11 tersebut menjadi headline di berbagai media dunia. Tak dipungkiri juga, momen tersebut menjadi salah satu yang besar dalam sejarah ilmu ekspedisi luar angkasa.
Banyak dari kita melihat moon landing sebagai prestasi besar umat manusia. Namun, banyak orang di Harlem ternyata lebih memilih datang ke Harlem Cultural Festival daripada duduk di depan tv untuk menonton moon landing.
Bagi mereka, misi ke Bulan tersebut tidak relevan bagi kehidupan mereka sebaga masyarakat kult hitam. Misi tersebut memakan budget besar yang seharusnya bisa dialokasikan untuk penduduk miskin di Harlem. Sangat menarik bagaimana "Summer of Soul" mampu memberikan angle yang berbeda dari momen bersejarah lainnya. Terutama bagi kita yang bukan warga Amerika. Jelas saja Harlem Cultural Festival tidak mendapatkan publikasi yang seharusnya, karena saat itu moon landing menjadi berita yang lebih trending.
Baca Juga: Apollo 10 1/2 A Space Age Childhood Review
Kapsul Waktu yang Menggugah Pencinta Musik di Masa Depan
Bagi kita para penggemar musik sejati, dijamin akan merasa emosional dan bersyukur setelah menonton "Summer of Soul". Bayangkan dampak emosional yang lebih besar lagi dari penonton kulit hitam yang mencintai musik di luar sana. Film dokumenter ini merupakan salah satu yang patut dipublikasikan untuk menginspirasi penontonnya. Lepas dari fakta bahwa festival ini telah berlangsung 50 tahun yang lalu, tidak menghilangkan semarak dan kemeriahan dari festival tersebut.
Kita bagaikan kembali ke tahun 1969, di Mount Morris Park Harlem yang ramai dan gerah saat musim panas, menikmati penampilan sederet musisi Amerika yang ikonik."Summer of Soul" lebih dari sekedar VOD konser musik, namun rangkuman kapsul waktu dengan editing yang memaduhkan materi original dan tambahan yang rapi dan memikat untuk disimak penonton di masa depan. It's timeless.
"Summer of Soul" juga telah mendapatkan apreasiasi yang semestinya denan memenangkan banyak penghargaan film. Mulai dari Best Documentary Feature di Academy Awards 2022, hinga Best Music Film di Grammy Awards kemarin. Kita bisa menonton "Summer of Soul" di Disney+ Hotstar.