"Ghosted" merupakan drama percintaan dan laga komedi yang rilis di Apple TV+. Dibintangi oleh Chris Evan dan Ana de Armas.
Cole Turner adalah seorang petani yang mencintai keluarganya, menjadi alasannya berhenti mengejar mimpinya dan memilih untuk membantu bisnis orang tuanya. Suatu hari, ia bertemu dengan wanita cantik bernama Sadie. Setelah jatuh cinta pada pandangan pertama dan menghabiskan waktu semalaman bersama, Sadie menghilang. Hingga akhirnya Cole memutuskan untuk menyusul gadis pujaannya ke London dan membawanya pada petualangan baru yang tidak pernah ia alami sebelumnya.
"Ghosted" sebetulnya sangat mengingatkan kita pada "Knight And Day" (2010), yang dibintangi oleh Tom Cruise dan Cameron Diaz. Bedanya hanya kali ini Ana de Armas yang menjadi agen rahasia dan memiliki kemampuan bertarung luar biasa. Sementara Chris Evan berperan sebagai pria hopeless romantic yang justru dilindungi oleh wanita yang baru saja ia kencani.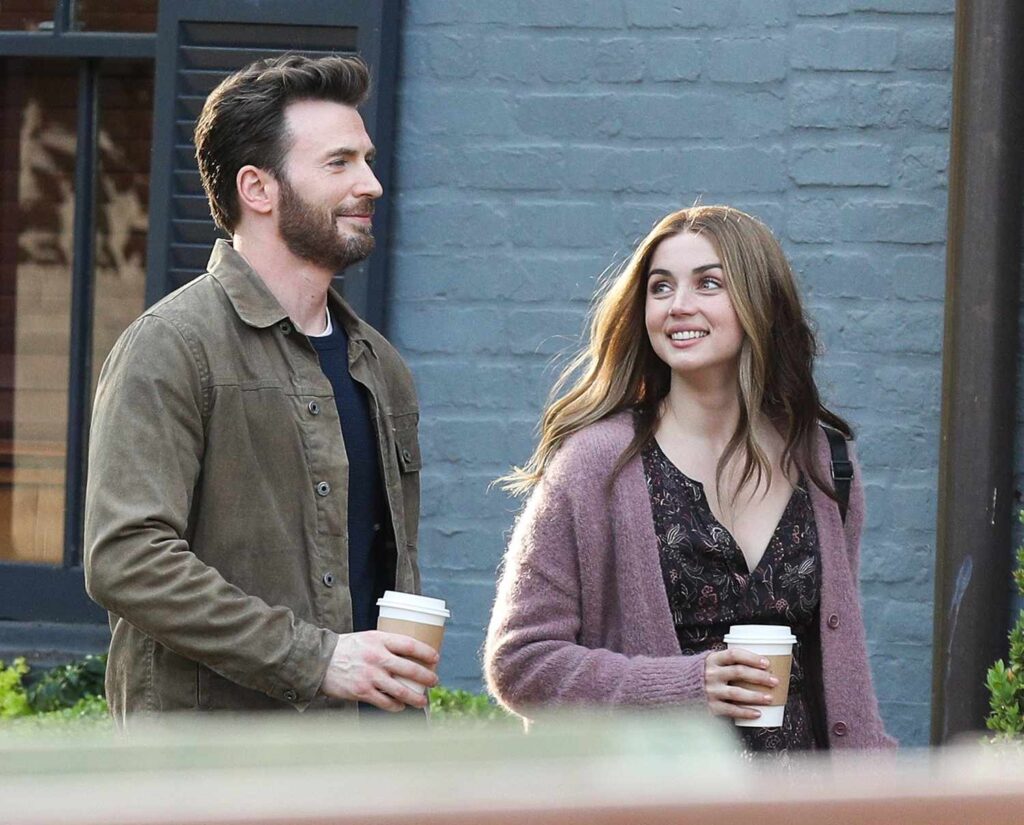 Chemistry Benci-Cinta Chris Evan dan Ana de Armas yang Menggemaskan
Sebelumnya, Chris Evan dan Ana de Armas pernah beradu peran dalam film "Knives Out" (2019) dan "The Gray Man" (2022). Meskipun bukan sebagai pasangan, namun mereka terlibat dalam beberapa adegan dengan interaksi yang cukup untuk membuat kita berasumsi keduanya sudah saling kenal sebagai aktor.
Dalam "Ghosted", keduanya membawa hubungan mereka ke level berikutnya dan harus diakui bahwa chemistry mereka ditampilkan dengan bagus dalam film ini. Baik sebagai dua orang sedang jatuh cinta, maupun ketika mereka sedang di tengah argumen, dimana lebih sering terjadi dalam alur cerita.
Setidaknya skenario tidak terlihat memaksakan kehendak ketika terus menggaris bawahi hubungan kompleks di antara keduanya. Pasangan yang terlihat memiliki chemistry justru ketika sedang berdebat. Keduanya juga memiliki konflik yang jelas; Cole terlalu bergantung pada orang, sementara Sadie berusaha menutup hati dari orang karena tidak ingin mencintai dan tersakiti.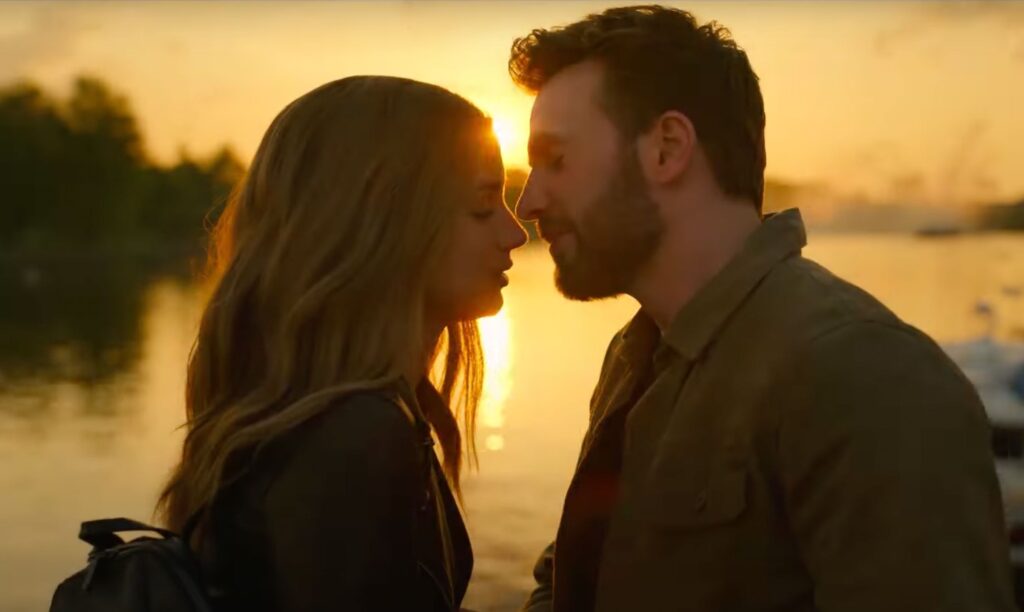 Skenario Standar dan Terlalu Banyak Cameo
"Ghosted" bisa disebut sebagai reserve "Knight And Day", selain itu, tidak ada hal terlalu baru yang sebelumnya disajikan dalam cerita. Jadi sangat mudah ditebak kelanjutan dari misi hingga nasib percintaan antara Sadie dan Cole. Film original Apple TV+ ini juga sepertinya terlalu bergantung pada line up cast-nya yang memang juara dan komersil. Selain Chris Evan dan Ana de Armas, ada Adrien Brody sebagai penjahat utama yang aktingnya juga tak kalah memikat.
Film ini juga menghadirkan terlalu banyak cameo yang dijejalkan dalam beberapa menit saja secara bersamaan. Kemudian ada pula cameo mendekati akhir film yang mulai kehilangan daya tariknya. Kebanyakan cameo datang dari aktor-aktor kubu Marvel dan ada satu aktor laga populer. Mungkin buat yang belum tahu cast lengkap ini akan terkejut ketika mereka muncul. Namun begitu saja, hanya memberikan efek 'wow' instan yang tidak memberikan esensi apa pun pada alur cerita.
Cukup Seru sebagai Tontonan Laga Penuh Aksi yang Memicu Adrenalin
Meskipun aluran ceritanya mudah ditebak dan standar, setidaknya eksekusi beberapa adegan laganya benar-benar memicu adrenalin dan bikin tegang. Jadi, buat yang penggemar film laga penuh aksi kejar-kejaran, baku tembak dan ledakan bakal menikmati banget film ini. Karena jelas menghadirkan koreografi dan arahan aksi laga yang baru. Ana de Armas tampil keren sebagai perempuan jagoan yang lihai bertarung dan menembak. Aktris ini telah berhasil memiliki citra sebagai salah satu aktris Hollywood yang bisa bermain dalam film laga.
Eksekusi komedi dalam "Ghosted" juga sudah lumayan. Terutama banter antara Cole dan Sadie. Meski ada cukup banyak adegan yang tidak jelas sebetulnya sedang ingin serius atau bercanda. Pacing plotnya semakin lama juga semakin repetitif dan membuat penonton lelah. Transisi antara babak yang tenang dengan adegan aksi skala besarnya berselang-seling. Dari eksekusi tersebut juga penonton jadi bisa mengantisipasi dan menebak plot secara keseluruhan.
Pada akhirnya, "Ghosted" tak lebih dari reserve "Knight And Day"-nya Tom Cruise dan Cameron Diaz. Mungkin sedikit turun kelas juga karena film ini hanya film yang rilis di streaming platform. Namun cukup menghibur buat penggemar film laga yang tidak menuntut terlalu banyak akan keseriusan dalam ceritanya. Karena adegan-adegan aksinya masih berhasil menghadirkan ketegangan.