Nama Junji Ito sudah tidak diragukan lagi sebagai mangaka horor ikonik dengan art style-nya yang khas. Ibarat Hayao Miyazaki dalam skena film animasi Jepang Ghibli dengan panorama yang indah dan menawan, Junji Ito lebih terkenal dengan berbagai imaginasi horornya yang berpotensi menjadi bibit mimpi buruk penggemarnya.
Adaptasi manga menjadi anime sudah tidak asing lagi dalam skena budaya pop Jepang. "Junji Ito Maniac: Japanese Tales of the Macabre" menjadi adaptasi terbaru dari koleksi manga Ito yang tayang di Netflix.
Sebelumnya karya Ito juga sudah diangkat menjadi anime bertajuk "Junji Ito Collection" pada 2018. Dimana eksekusinya memiliki konsep yang sama yaitu anthology horror, dengan setiap chapter pilihan dari koleksi manga horor Junji Ito terbaik. Sayangnya, adaptasi anime pertama manga horor ini mendapat rating rendah dari penggemarnya.
Mampukah 'Junji Ito Maniac' akhirnya memenuhi ekspektasi segenap penggemar anime horor terutama para penggemar Junji Ito yang militan?
Menarik untuk Penonton Baru, Masih Mengecewakan Untuk Penggemar Junji Ito
'Junji Ito Maniac' merupakan anime anthology horror dengan total 12 episode yang langsung siap untuk di-binge semalaman. Satu episode memiliki durasi standar anime sekitar 20 menitan, dimana setiap episode sajikan judul berbeda. Namun ada juga dua judul berbeda dalam satu episode.
Buat penggemar anime horor seperti "Yami Shibai", anime ini mungkin masih acceptable sebagai tontonan pengisi kebosanan.
Koleksi kisah horor dari imajinasi Junji Ito memang selalu menarik dan di luar nalar. Original, absurd, dan sulit ditemukan penjelasannya. Kekuatan horor dari cerita-cerita Junji Ito selalu terletak pada keanehan dan keabsurdannya, terutama secara visual. Oleh karena itu menjadi tugas yang sulit untuk mengadaptasinya sebagai karya anime. Namun, buat penonton yang tidak mengikuti manga Junji Ito, bisa jadi tetap terhibur karena tidak memiliki ekspektasi yang tinggi.
Sementara bagi penggemar manga Junji Ito, sayang sekali anime adaptasi ini memiliki kualitas yang tak jauh berbeda dari "Junji Ito Collection". Apalagi jika kita sudah hafal dengan semua koleksi cerita horor mangaka ini. Sudah kehilangan element of surprise, eksekusi animasinya juga tidak sajikan hal baru.
Koleksi yang di-featured juga pilihan-pilihan yang standar. Mulai dari salah satu chapter dari kisah Tomie serta Souichi, bahkan tidak mengambil chapter–chapter terbaik karya Ito.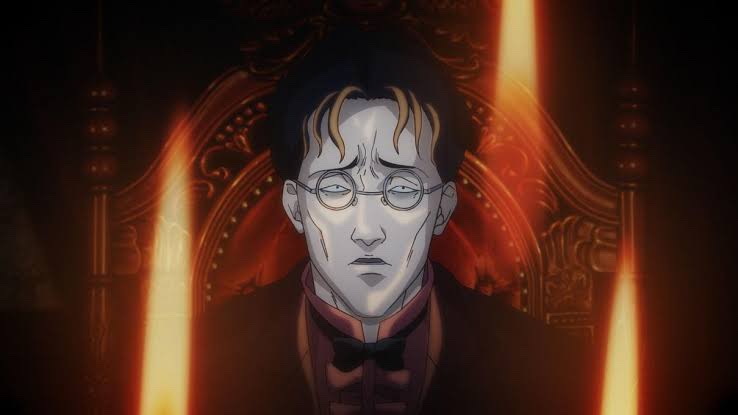 Ketika Manga Horor Berteriak Lebih Lantang Daripada Anime-nya
Junji Ito bisa jadi mangaka horor terbaik dengan karya-karya yang tidak tergantikan. Meski banyak ceritanya klise, bahkan cheesy kalau disandingkan dengan skenario kualitas B di Hollywood, Junji Ito memiliki kekuatan solid dalam karya-karyanya; yaitu art style-nya.
Visualisasi horor dari imajinasi Junji Ito selalu tersampaikan dengan sempurna dalam medium manga yang ia gambar sendiri. Layaknya seorang pelukis yang menghasilkan lukisan-lukisan bernyawa. Oleh karena itu manga saja sudah sangat bagus dan berkesan bagi penggemarnya.
'Junji Ito Maniac' adalah anime adaptasi horor yang kehilangan jiwanya. Tidak ada eksekusi animasi yang spesial untuk menandingi panel-panel manganya yang sudah sangat powerful. Justru kerap dirusak dengan pemilihan musik latar serta animasi yang kaku. Padahal dubbing versi Jepangnya sudah cukup berkualitas.
Contoh anime yang mampu tampilkan visual ekspresif berpadu dengan dubbing sempurna adalah "Kakegurui". Seharusnya setiap anime horor adaptasi manga Junji Ito mampu memberikan kesan serupa. Karena disitulah kekuatan utama visualisasi horor dalam medium animasi atau live action.
Secara keseluruhan, 'Junji Ito Maniac' lagi-lagi menjadi anime adaptasi karya horor ikonik yang standar, cenderung mengecewakan. Terutama bagi penggemar berat manga Junji Ito dengan kualitas art style tinggi.
Sementara buat penggemar anime horor casual, mungkin serial terbaru ini masih bisa jadi asupan anthology horor yang baru.