Color Theory merupakan album kedua dari Soccer Mommy yang telah rilis pada 28 Februari 2020. Musisi dengan nama asli Sophie Allison menginginkan album ini terdengar seperti kaset lawas yang berdebu dan sudah ditelan zaman. Tema tersebut lebih diterapkan pada konsep aransemen musik secara keseluruhan dalam album ini.
Color Theory akan membawa kita kembali pada era musik Indie Rock, Slow Punk dari tahun 2000-an. Sementara materi lirik terinspirasi dari kesedihan, trauma, hingga kenangan pahit yang telah membentuk Sophie semasa ia muda.
Nama Color Theory pada album mengandung 3 tiga warna utama; biru, kuning, dan abu-abu. Setiap warna mewakili berbagai perasaan yang dituangkan dalam tracklist yang dibagi menjadi 3 bagian.
Warna biru menjadi simbol dari perasaan sedih dan depresi dengan 4 track pertama; Bloodstream, Circle The Drain, Royal Screw Up, dan, Night Swimming. Memasuki bagian kedua, warna kuning menjadi simbol dari melukai diri sendiri dan kesehatan mental dengan 3 track; Crawling In My Skin, Yellow Is The Color of Her Eyes, dan Up The Wall. Ditutup dengan 3 track terakhir; Lucy, Stain, dan Grey Light, yang menggambarkan perasaan kehilangan dan kegelapan.
Menulis lagu tentang pengalaman hidup dan hal personal sudah menjadi ciri khas dari Soccer Mommy. Melalui wawancara dengan NME, Sophie mengungkapkan, "Aku senang bisa membawakan lagu-lagu tersebut. Aku rasa aku tidak akan menyukainya jika mereka (lagu) tidak personal bagiku. Lagu-lagu itu tak akan memberi pengaruh padaku dan orang lain".
Hal ini menjadi signature yang masih dipertahankan oleh Soccer Mommy semenjak album pertamanya Clean (2018). Dimana ia lebih banyak mengangkat lagu dengan tema percintaan dan hubungan.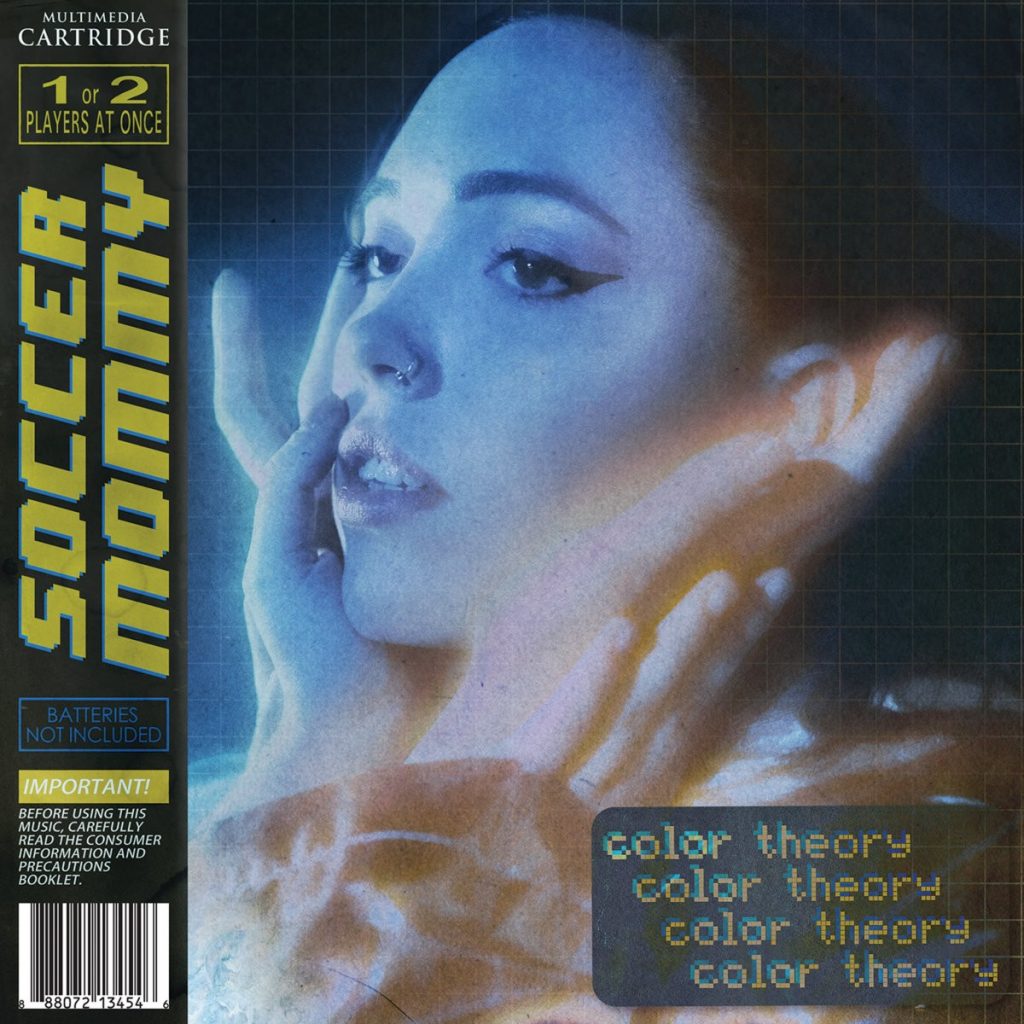 Melalui track Circle The Drain, Sophie membawakan lagu tentang perasaan gelisah dan gunda ketika dirinya baru menginjak usia 20-an. Dimana ia merasa sedih dan depresi ketika sebetulnya semuanya baik-baik saja. Track satu ini dibawakan dengan aransemen musik Slow Rock dengan sedikit unsur Punk yang akan mengingatkan kita pada warna musik Avril Lavigne lawas.
Sophie juga meluapkan perasaannya pada sang ibu melalui track Yellow is The Color of Her Eyes. Melalui musik Psychedelic Rock yang lembut dan menenangkan, ia mengungkapkan perasaan bersalah karena sempat sibuk tur keliling dunia ketika sang ibu sedang dirawat di rumah sakit.
Kita juga akan mendengarkan aransemen gitar Grunge pada track Stain yang masuk dalam babak terakhir dari album ini. Memasuki babak dengan tema kegelapan dan kehilangan, track ini memiliki nuansa yang suram dengan lirik yang emo. Ketika kita berpikir aransemen musik akan terakselerasi dengan instrumen lain, kita hanya akan mendengar riff gitar yang diulang dengan sentuhan synth untuk memberikan nuansa atmospheric yang menghanyutkan.
Setiap track dalam album Color Theory diakui telah memiliki konsep yang lebih matang dan ringkas dengan sempurna. Sophie sudah semakin memahami industri musik dan bagaimana musik diproduksi dalam dapur rekaman untuk menjadi sebuah album. Hal ini memicu musisi asal Nashville ini untuk menyuguhkan konsep yang lebih jelas.
Tak murni memperdengarkan Slow Rock, Punk dari tahun 2000-an, ada beberapa warna musik lainnya yang diselipkan dalam album ini. Kita akan mendengar nuansa Dream Pop dan Lo-Fi yang sekarang juga menjadi salah satu genre musik hip.
Meski terinspirasi dari berbagai materi aransemen musik lama, Color Theory tetap memiliki nilai orisinalitas tinggi. Bukan menjiplak, Sophie telah berhasil mengeksekusi album ini dengan lirik yang personal dan materi musik lawas yang telah menginspirasi dirinya sebagai musisi.