Setelah debut pada tahun 2017 dengan EP bertajuk "Rina", "SAWAYAMA" menjadi diskografi berikutnya bagi musisi Inggris keturunan Jepang, Rina Sawayama.
Album yang telah rilis pada April 2020 lalu ini menjadi album kedua yang lebih lantang dengan berbagai genre yang memiliki nilai nostalgia, serta lirik-lirik yang bersifat personal bagi Rina. 'STFU!' sebagai single utama saja telah mencuri perhatian dengan musik nu-metal dan lirik yang menyuarakan protes akan microaggression yang dialami oleh Rina sebagai keturunan Jepang yang tumbuh besar di Inggris.
Rina Sawayama selalu paham pesan apa yang ia ingin disampaikan dalam menulis lirik dan mengaku nyaman bereksperimen dengan genre musik yang paling menginspirasi dirinya; musik era 2000-an. Mulai dari musik Pop Britney Spears hingga Christina Aguilera hingga nu-metal dari band seperti Korn hingga Limp Bizkit. "SAWAYAMA" menyuguhkan fusion antar genre yang cukup kontras namun secara ajaib menciptakan harmoni yang unik serta eksperimental.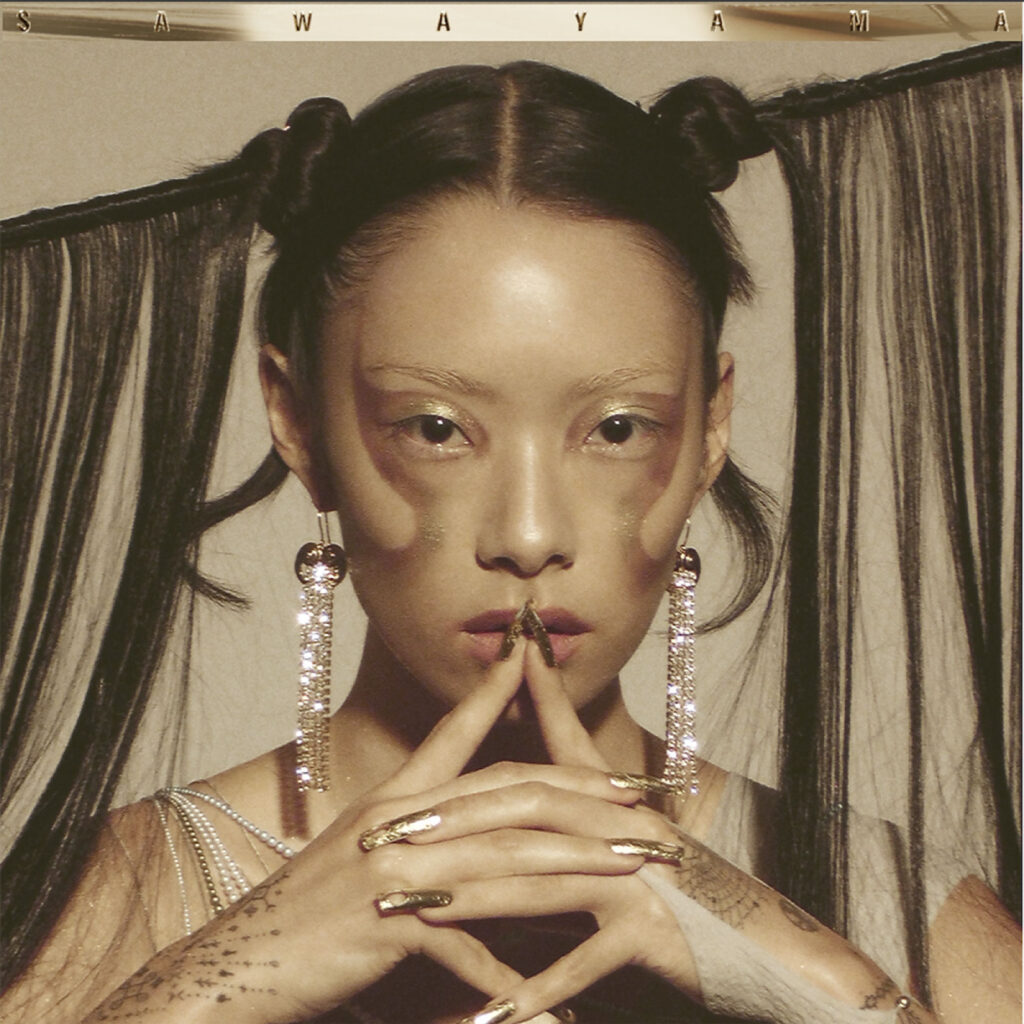 Dibuka dengan track 'Dynasty', Rina hendak mencurahkan rasa sakit yang harus ia tanggung dari kecil dan tumbuh besar dengan keadaan orang tua yang bercerai. Lirik yang emosional, dibawakan dengan aransemen yang terinspirasi dari metal gothic Evanescence.
'XS' merupakan salah satu single yang dirilis untuk mempromosikan album ini. Terinspirasi dari sifat konsumtif manusia lepas dari fakta bumi sedang mengalami pemanasan global dan krisis sumber daya alam. Dibawakan dengan aransemen musik Pop yang berpadu sedikit porsi dari nu-metal pada bagian chorusnya, namun cukup bold untuk memberikan statement.
Track interlude 'Fuck The World' juga mengangkat isu tentang Bumi yang semakin menua dan tidak dapat dihuni lagi, hingga muncul berbagai teori untuk manusia pindah ke Mars.
Rina terdengar semakin garang pada track berikutnya, 'STFU!', yang juga merupakan single pertama dari album "SAWAYAMA". Musik nu-metal terdengar semakin berani dan mendominasi aransemen musik pada track ini.
Selain melalui track 'STFU!', Rina juga mengangkat isu rasial dari pengalaman personalnya melalui track 'Akasaka Sad'. Lagu ini memiliki penulisan lirik yang menarik, terdengar seperti bahasa Jepang padahal terbentuk dari kata-kata Inggris. Lagu ini menggambarkan bagaimana orang keturunan Jepang sepertinya merasa dikucilkan sebagai imigran di negara Barat.
Meski Rina sendiri tidak terlalu familiar dengan budaya Jepang karena tumbuh besar di Inggris. Track 'Paradisin' akan membawa kita ke portal menuju arcade game di Jepang dengan aransemen musik Bubblegum J-Pop yang manis dan up beat.
Rina juga menulis beberapa track sentimental untuk teman dan orang-orang disekitarnya, seperti 'Bad Friend' yang terinspirasi dari kisahnya dengan seorang teman yang sekarang sudah punya anak, hingga 'Chosen Family' yang mengungkapkan perasaan Rina pada teman-temannya yang sudah ia anggap sebagai keluarga sendiri.
'Who's Gonna Save U Now?' merupakan salah satu track yang menarik dengan aransemen musik Classic Rock yang garang. Rina juga menunjukan kualitas vokal yang powerful dalam track ini. Kemudian track 'Love Me 4 Me' dan 'Snakeskin' merupakan lagu tentang mencintai serta menerima diri sendiri dan merayakannya.
Sebelum merilis album ini, Rina telah merilis 3 single yang eksperimental dan menarik perhatian; 'STFU!', 'XS', dan 'Comme Des Garcons (Like The Boys)'. Track-track tersebut telah memberikan kita harapan besar akan album ini. Rina telah memenuhi janji dan ekspektasi kita akan album "SAWAYAMA".
Selain setiap track memiliki pesan yang solid dan memiliki makna, ada banyak track yang "kuat", banyak lagu menarik yang berpotensi untuk menjadi single utama. Meskipun menghadirkan berbagai genre dan aransemen musik, "SAWAYAMA" memiliki komposisi flow yang tetap enak didengar dan tidak overwhelming.