Kemunculan kembali Laura Mvula di awal tahun ini memberikan angin segar untuk genre musik R&B. Penyanyi asal Birmingham ini melanjutkan kesuksesan EP '1/f' dengan album studio 'Pink Noise.'
'1/f' dirilis setelah Laura Mvula resmi teken kontrak dengan label rekaman baru, Atlantic. Karir bermusik Mvula yang sempat mandek setelah label RCA mengeluarkannya di tahun 2017, siap mengembang dan bersemi kembali.
Rupanya pula, label baru membentuk musikalitas Mvula ke tahapan baru yang jauh lebih matang dari sebelumnya. Seperti juga '1/f' yang menjadi salah satu rilisan R&B terbaik di tahun ini, 'Pink Noise' pun sepertinya layak menjadi kandidat album retro 80an paling apik.
'Pink Noise' digarap Mvula bersama produser sekaligus pencipta lagu Dann Hume. Keduanya menulis dan juga memproduseri 10 track berirama R&B 80an, funk, synth, dan electro pop untuk album ini.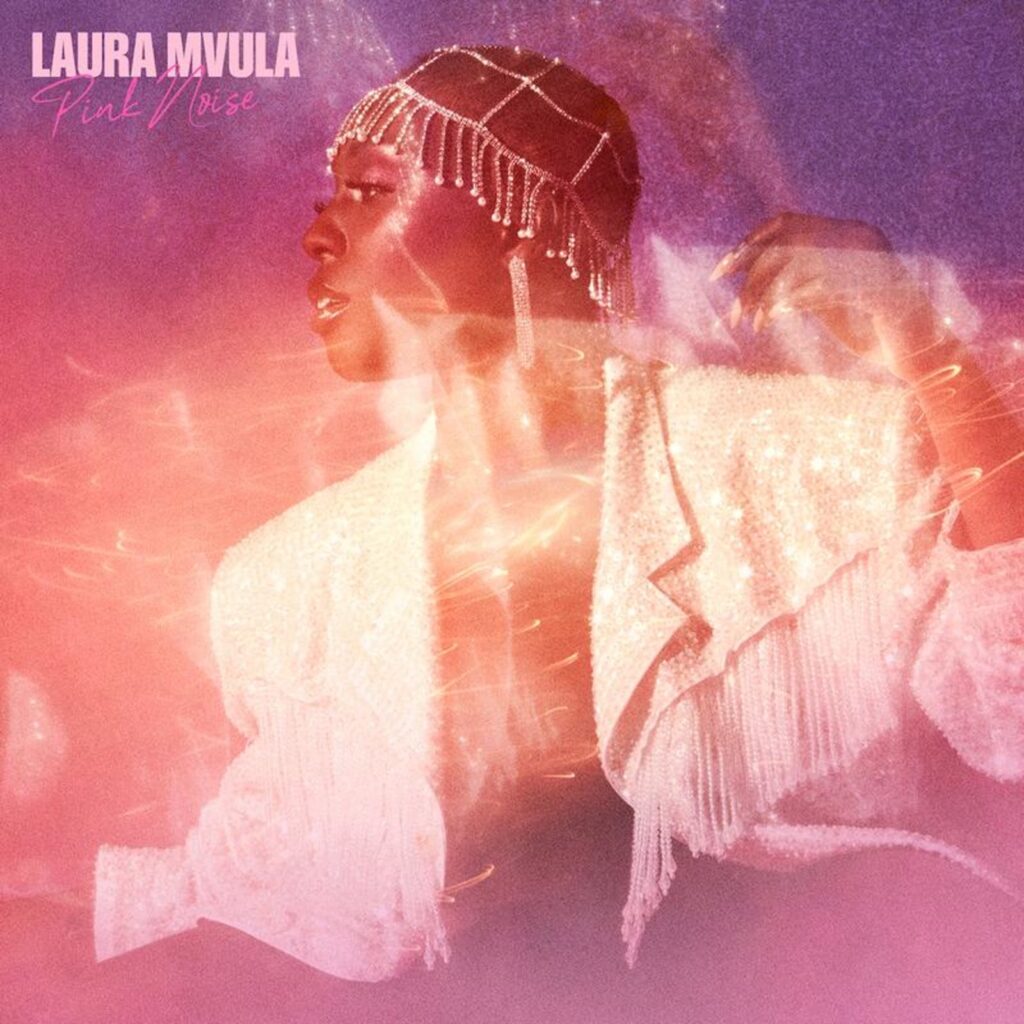 Album studio ketiga dari Mvula dibuka oleh opener track "Safe Passage." Track sekaligus single pertama yang dirilis untuk era 'Pink Noise' ini kental akan irama synth. Sentuhan produksi yang apik menjadikan "Safe Passage" sebagai opener sempurna menuju ke track-track selanjutnya.
Mvula menarasikan berbagai hal berbeda di masing-masing track. Ia juga menyinggung tentang bagaimana label RCA menghentikan kontraknya secara sepihak melalui email singkat. Lirik "Another blow to the ego / A victim of conditional love" di "Conditional" jelas ditujukan untuk sang mantan label.
Irama dari tahun 80an menjadi garis merah di setiap track. Untuk "Church Girl," Mvula mengusung teknik twinkly echoes dari pertengahan tahun 80an. Hadirnya teknik produksi ini menghadirkan vibe Whitney Houston pada track "Church Girl."
Mvula menarasikan tentang penerimaan diri sekaligus pencarian validasi di album 'Pink Noise.' "Church Girl" memiliki bait lirik cukup menarik tentang eksistensi diri: "Who do you think you are?/ You don't write the story, baby." Bait "How can you dance with the Devil on your back?" pun menjadi salah satu lirik menarik dari keseluruhan album.
Sedangkan di sisi lain, 'Magical' menjadi lagu balada dengan lirik tentang cinta "Do you remember the time when we were together?" 'Magical' mengedepankan irama pop-soul, yang mengingatkan pada hits 'Stop' di tahun 1988 dari penulis lagu sekaligus penyanyi ternama Sam Brown.
Inspirasi musikalitas di 'Pink Noise' memang datang dari berbagai sisi. Mvula dan Hume menyertakan suara-suara berbeda dari musisi legendaris tahun 80an. Percampuran ini menghadirkan ramuan nostalgia dengan musik retro 80an otentik sesungguhnya.
"Golden Ashes" memperlihatkan kualitas vokal Mvula dengan iringan instrumen orkestra. Di lagu ini, lirik yang dituliskan lebih jujur dan terbuka lagi: "Them scary power people/ Tell me I'm no equal/ They feast like hungry lions/ When I'm halfway up to zion."
Simon Neil digandeng untuk track "What Matters," dimana Mvula menghadirkan masa-masa nostalgia prom night ala film-film populer John Hughes. Vibe dari lagu hits Michael Jackson juga disisipkan melalui track apik "Got Me."
Referensi langsung dari hits dan musisi-musisi di tahun 80an menjadikan konsep musikalitas retro di album ini terdengar autentik. Mulai dari riff gitar ala Prince serta gebukan drum yang mengingatkan pada Phill Collins. Hingga banger track yang seakan diambil langsung dari diskografi Michael Jackson.
Hume dan Mvula pun berhasil meramu berbagai perpaduan irama retro tersebut ke dalam pallete yang masih memiliki ciri khas. 'Pink Noise' tidak terdengar seakan Mvula membanting setir dari musik R&B yang melejitkan namanya dari dua album sebelumnya.
Sentuhan retro dan electro pop di album ini justru membuat sang musisi seakan mengungkap sisi musikalitas baru. Sebuah sisi yang mungkin sudah ia miliki sejak era 'The Dreaming Room' dengan dance-floor-ready track "Overcome."
Seperti juga pada '1/f', Laura Mvula sepertinya sekali lagi berhasil menghadirkan rilisan terbaik di tahun ini.