Sempat diragukan oleh orang disekitarnya dalam mengejar mimpi sebagai penyanyi, Yemima Hutapea akhirnya merilis single perdananya yang bertajuk Tired pada 24 Januari 2020 lalu. Kerap dipanggil Mima, penyanyi 25 tahun ini mengawali karirnya di dunia hiburan dengan mengikuti ajang Miss Indonesia dan berhasil lolos hingga Top 5 pada 2013 silam.
Melalui lagu Tired, Mima mengubah berbagai keraguan dan kegelisahannya menjadi sebuah materi lagu yang sederhana namun tetap otentik. Lagu ini merupakan ungkapan hati Mima yang sempat ingin menyerah mengejar mimpinya sebagai penyanyi. Banyak pertanyaan dan permohonan yang ia sampaikan pada Tuhan pada lirik lagu Tired. Namun, Mima hendak menyampaikan sebuah pesan positif bagi siapapun yang mendengarkan lagu ini. Bahwa tak apa jika kita merasa lelah, asal jangan berhenti mengejar mimpi.
"It's okay to be tired. It's okay to rest, but do not quit…"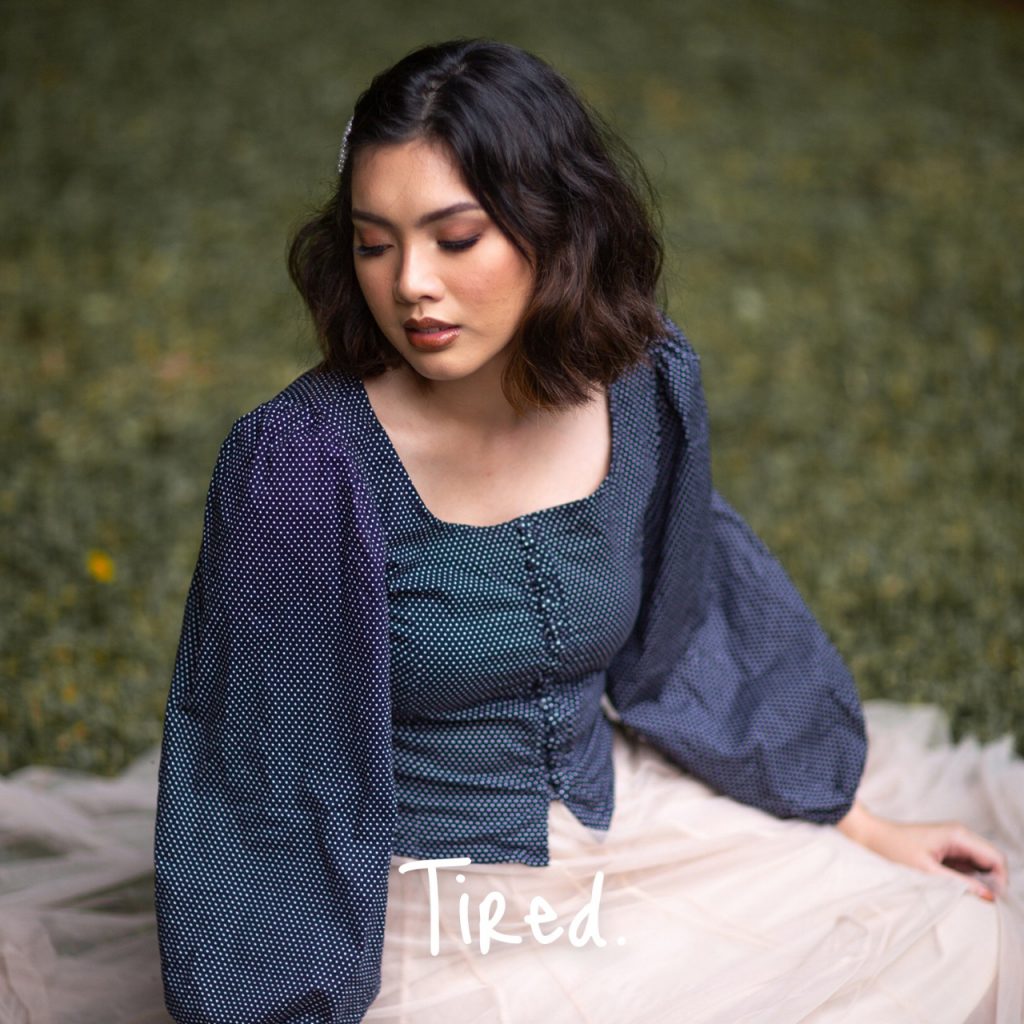 Tired memiliki lirik yang sederhana dan termasuk sebagai lagu yang easy listening. Dalam proses produksinya, Yemima dibantu oleh Adis Putra sebagai produser. Mengusung genre Pop Folk, lagu ini hanya diiringi instrumen gitar akustik dengan aransemen yang sederhana.
Bisa dikatakan, lirik dan aransemen musik bukan unsur yang menonjolkan dalam single perdana ini. Jika Mima memang hendak membuktikan kualitas vokalnya sebagai solois wanita, Tired telah menjawab keraguan tersebut. Ada banyak penyanyi pop yang merilis single perdananya hari-hari ini, beberapa mengandalkan konsep aransemen musik, beberapa mengandalkan keunikan materi lirik.
Mima termasuk yang mengandalkan kualitas vokalnya yang merdu dan berat, termasuk salah satu suara yang memiliki signature. Sebagai pendatang baru di industri musik Indonesia, Mima membutuhkan lagu dengan aransemen yang lebih kompleks dan catchy. Tired terdengar cukup santai dan lebih cocok masuk dalam satu track intermezzo dalam sebuah album, tidak cukup besar untuk menjadi sebuah single perdana.
Secara keseluruhan, Mima tak diragukan lagi memiliki vokal berkualitas yang patut mendapatkan apresiasi lebih. Genre Folk Pop juga sudah sesuai dengan warna vokalnya. Melalui Tired, Mima telah menunjukan kualitasnya sebagai seorang penyanyi yang patut menciptakan lebih banyak lagu untuk mencuri hati para penikmat musik Indonesia.