The Sounds Project, salah satu festival musik di Indonesia, kembali hadir dengan edisi kelimanya tahun ini. Tampil dengan kemasan yang berbeda dari empat tahun sebelumnya, The Sounds Project yang akan diselenggarakan selama dua hari, 4-5 April 2020, mengambil tempat di Bende Park, Ancol. The Sounds Project Vol. 5 juga akan menghadirkan lineup yang lebih beragam. Akan ada 35 musisi dalam dan luar negeri dari berbagai genre yang berbeda, yang akan memberikan penampilannya di The Sounds Project Vol. 5.
Hingga saat ini, The Sounds Project Vol. 5 sudah mengumumkan sejumlah 20 musisi sebagai lineup penampil fase pertama dan kedua. Dua puluh musisi tersebut antara lain Amigdala, Ardhito Pramono, Barasuara, Danilla, Efek Rumah Kaca, Feel Koplo, Fourtwnty, Grrrl Gang, Isyana Sarasvati, Kunto Aji, Nidji, Pamungkas, Reality Club, Sal Priadi, Stars and Rabbit, Tashoora, The Changcuters, The Panturas, The SIGIT, dan Ucupop. Seakan belum cukup, The Sounds Project juga masih akan menambah dan mengumumkan musisi-musisi lainnya sebagai lineup dari The Sounds Project Vol. 5.
Bukan hanya itu, pada 4-5 April nanti, berbagai instansi menarik dari pihak sponsor dan non-sponsor juga akan dihadirkan, sehingga para penonton dapat bebas berekspresi dan tidak terlewat satu momen pun di The Sounds Project Vol. 5. Berbagai stand food and beverages juga tersedia sebagai tempat mengisi energi bagi para penonton yang mudah lapar dan haus.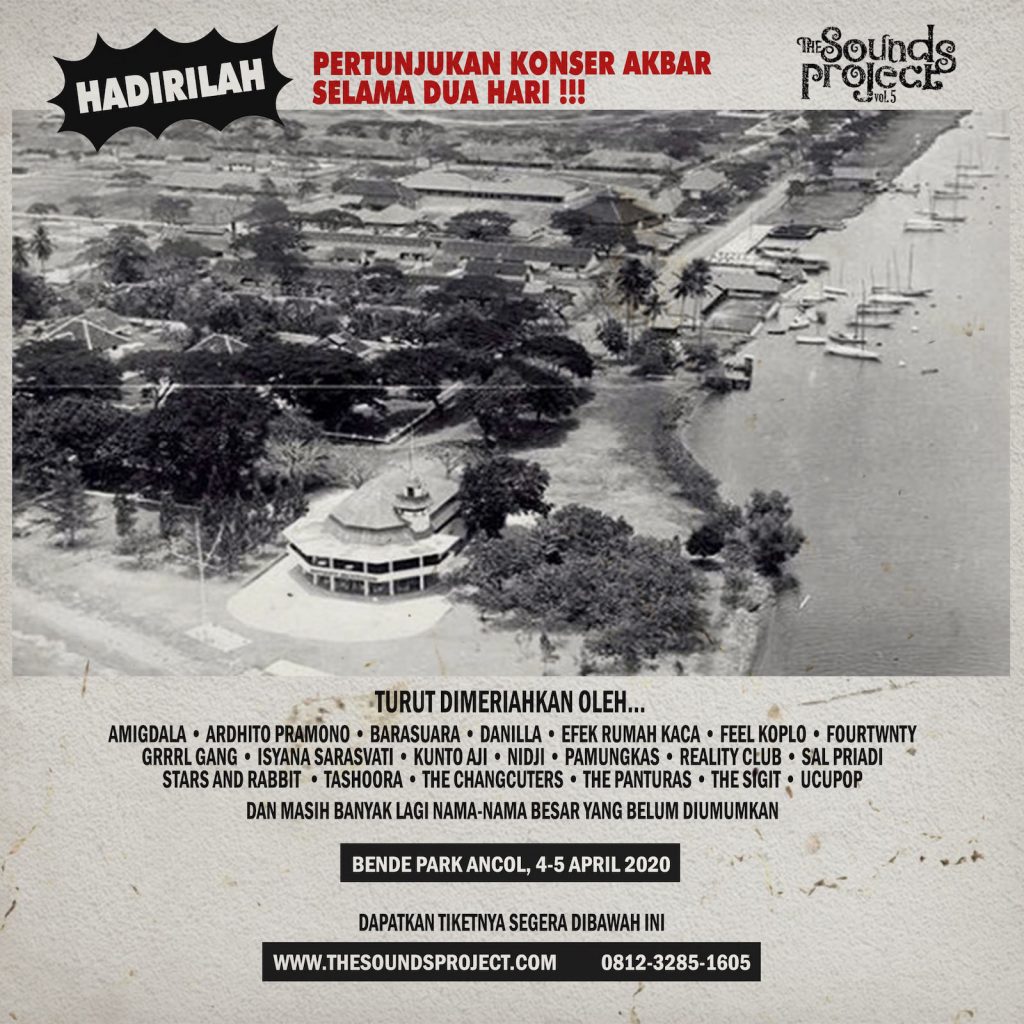 Sejauh ini, The Sounds Project sudah melakukan penjualan tiket kategori Early Bird dan Presale. Untuk kategori Early Bird, tiket langsung habis hanya dalam waktu satu hari. Sedangkan untuk kategori Presale, tiket 2 Day Pass juga telah habis terjual dalam hitungan hari. Saat ini, tiket yang tersisa adalah kategori Presale Daily Pass yang bisa didapatkan dengan harga Rp 100.000. Pembelian tiket dapat dilakukan melalui laman resmi The Sounds Project di www.thesoundsproject.com. Untuk informasi terkait The Sounds Project Vol. 5 lainnya dapat dipantau melalui akun instagram resmi @thesoundsproject dan akun twitter resmi @soundsproject_.