Penyanyi R&B asal Amerika Serikat, SZA merilis album keduanya dengan judul "SOS" pada 9 Desember 2022. Sebelum merilis seluruh daftar lagu, SZA merilis dua single dengan jarak waktu yang cukup jauh, yaitu 'Good Days' (2020) dan 'I Hate U' (2021). Meskipun cukup banyak dengan terdiri dari 23 lagu, sebagian besar lagu di dalam album ini berdurasi cukup singkat sekitar 2-3 menit.
'SOS' tampil dengan pembuka yang cukup singkat, tetapi dinyanyikan dengan totalitas. Backing vokal layaknya gospel mendukung nuansa lagu ini secara emosional. 'Kill Bill' tidak hanya mencuri perhatian karena berangkat dari film dengan judul yang sama, tetapi juga menjadi chorus yang berkesan dalam sekali dengar. Perasaan dendam kepada mantan kekasih terdengar lekat dalam liriknya, seperti "I might kill my ex, not the best idea".
Setelah menunjukkan sisi slow dan ballad, SZA track berikutnya beralih ke sisi R&B yang lebih berpacu. 'Seek & Destroy' terdengar lebih repetitif dengan lirik "Do it to you, I hate to do it to you". Ritme yang dibawakannya juga cukup kental dalam R&B. Akan tetapi, 'Low' menawarkan hip-hop yang lebih intensif. SZA menyajikan lirik yang lebih toxic untuk menyembunyikan hubungan rahasianya, seperti "In the bedroom, I be screamin', but outside, I keep it quiet".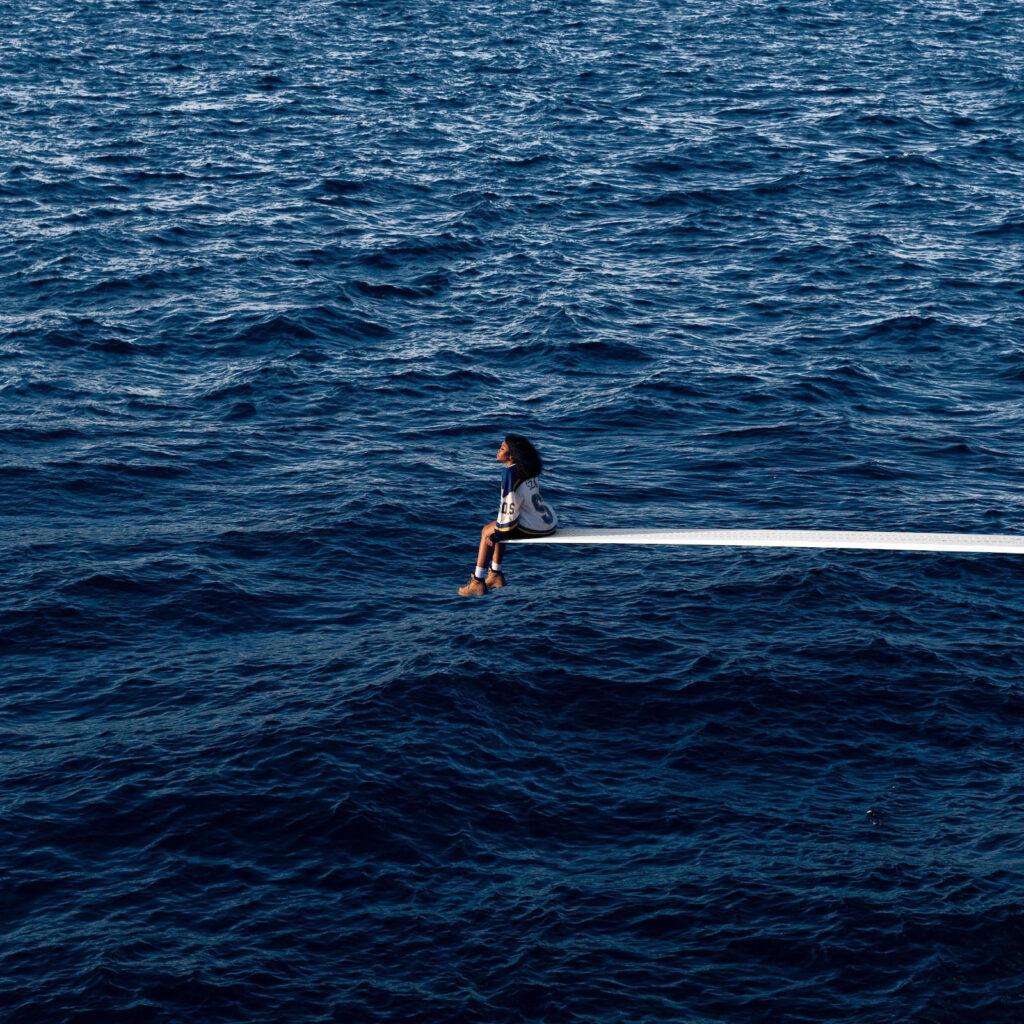 'Love Language' menurunkan kembali ritme ke arah ballad, sementara liriknya cenderung persuasif. "Talk to me in your love language" terdengar penuh gairah untuk meraih sosok yang diidamkannya. 'Blind' terdengar lebih pelan dengan iringan gitar, tetapi SZA juga menunjukkan sisi personalnya seputar self-love. "All of the love I seek living inside me" terdengar melegakan di tengah masalah romansa yang terjadi di dalamnya.
R&B kembali terdengar dengan ritme yang intensif dalam 'Used'. Don Toliver turut berkolaborasi dengan liriknya yang mudah dikenali, seperti "I feel like it's over, something's calling to get closer". 'Snooze' tidak hanya berisi verse yang dinyanyikan dengan cepat, tetapi juga chorus yang memikat, seperti "I can't lose when I'm with you".
'Notice Me' terdengar lebih ceria layaknya lagu-lagu pop dengan nuansa romantis dan semangat masa muda yang naif. 'Gone Girl' tidak hanya berdurasi cukup lama. Liriknya berkutat seputar attachment issues, seperti "Gone girl, you better learn how to face it". 'Smoking on My Ex Pack' menjadi kesempatan bagi SZA untuk mengeksplorasi sisi rap-nya.
'Ghost in the Machine' menjadi lagu kedua dalam konsep featuring dengan mengajak Phoebe Bridgers. "Can you touch on me and not call me after?" menunjukkan sisi dilematis seputar existencial crisis. SZA juga menunjukkan eksperimen yang berbeda dalam ritme dan iringannya. 'F2F' kembali menunjukkan sisi SZA yang berada dalam nuansa pop dan punk–rock.
'Nobody Gets Me' terasa lebih pelan dan personal dengan iringan gitar. "I don't wanna see you with anyone but me" terdengar sebagai perasaan yang putus asa setelah berpisah dengan sang kekasih.
Tidak seperti lagu sebelumnya, 'Conceited' justru kembali menaikkan ritme dengan lirik yang sarat dengan rasa percaya diri , seperti "I got no reason to depend on you". 'Special' kembali dengan lirik yang putus asa dan perasaan bersalah, seperti "I used to be special, but you made me hate me".
'Too Late' terdengar dengan ritme hip-hop dalam iringannya, tetapi sesekali menyematkan melodi gitar yang pelan. "Is it too late for us? We both scared to love" terdengar seperti lirik yang haus akan kasih sayang ketika berada dalam posisi yang masih dilematis. 'Far' melanjutkan sisi melankolis SZA dengan lirik "Far, far, like I don't recognize me" yang bersalah atas kemunduran dirinya.
'Shirt' cukup intensif dalam nuansa R&B yang lebih intim. Akan tetapi, liriknya mengundang rasa dendam yang cukup eksplisit, seperti "Blood stain on my shirt, new b**** on my nerves.". 'Open Arms' menjadi lagu ketiga dalam konsep featuring. Travis Scott tampil berbeda di verse terakhir dengan rapnya yang terdengar lebih romantis. Lagu ini juga ditutup dengan senandung tradisional seperti ritual dalam budaya Afrika.
Meskipun rilis lebih dahulu dalam format single, 'I Hate U' terlihat berpadu dengan lagu-lagu lain dalam album ini. Nuansa electronic pop mendukung populernya lagu ini, sementara liriknya mudah terhubung dengan isu seputar love-hate relationship, seperti "And if you wondered if I hate you (I do)". 'Good Days' juga terasa catchy dengan iringan gitar dan vocal yang terkadang menggema. SZA berusaha meraih perasaan damai dalam liriknya, seperti "Good day living in my mind.".
'Forgiveless' menjadi lagu terakhir dalam konsep featuring. Ol' Dirty Bastard tampil di awal dan akhir lagu, sementara SZA mengimbangi dengan lirik yang intimidatif, seperti "I thought I told you before, It's not gon' end how you want".
Best Track
'Good Days' dan 'I Hate U' berhasil sebagai single yang tampil secara catchy dan lirik yang mudah terhubung dengan isu romansa masa kini. 'Kill Bill' tampil sebagai ballad yang menghanyutkan, tetapi mampu memendam amarah kepada mantan pasangan. 'Low' terdengar layaknya hip-hop dengan lirik yang tidak kalah toxic. 'Nobody Gets Me' dan 'Gone Girl' juga cukup memikat dengan liriknya yang melankolis
'SOS' secara keseluruhan tampil dengan memukau. Meskipun rilis di akhir tahun, album ini terasa sebagai hadiah penutup yang manis. SZA tidak hanya tampil ekspresif dengan vokalnya. Urusan romansa tampak mendominasi dalam lirik-lirik yang melankolis dan dilematis.