"Compliance" menjadi single terbaru dari Muse mengiringi kepastian perilisan album ke-9 mereka, "Will of the People" pada 26 Agustus mendatang. Sebelumnya band asal Inggris ini juga telah merilis single "Won't Stand Down" yang juga masuk dalam tracklist album terbaru.
"Compliance" diluncurkan dengan video klip yang disutradarai oleh Jeremi Durand. Video klip bernuansa noir tersebut melalui proses syuting di Polandia. Masih menjadi kelanjutan dari video klip single sebelumnya, Durand terinspirasi oleh "Looper" (2012).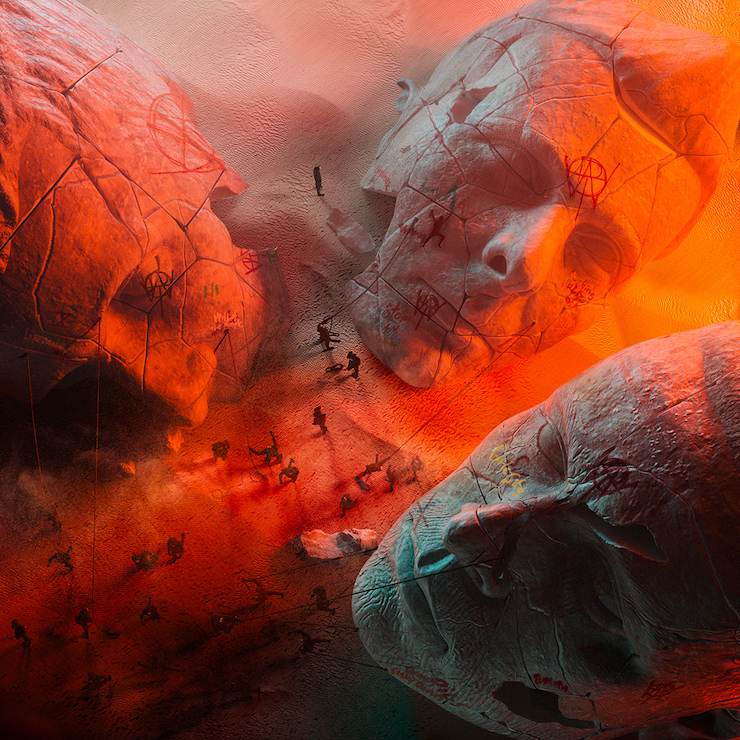 Melalui akun Twitter resmi Muse, Matt Bellamy menyebutkan bahwa "Compliance" adalah lagu tentang janji akan keselamatan dan jaminan yang diberikan oleh institusi tinggi pada masyarakat luas dalam masa-masa sulit seperti sekarang. Bisa jadi pemerintah, sindikat kriminal yang memanipulasi tatanan masyarakat, komunitas dengan kepercayaan tertentu, bahkan algoritma sosial media. Dimana tujuan mereka adalah untuk menarik setiap dari kita ke pandangan sempit mereka dan menuntut kepatuhan (compliance) dari kita.
Bukan materi baru bagi Bellamy dan kawan-kawan, Muse sudah terkenal sebagai salah satu band rock yang kerap menyeruhkan lirik-lirik anti-otoritas. Kita semua sedang hidup dalam masa-masa sulit semenjak pandemi. Dengan berbagai protokol, regulasi, dan berbagai peraturan yang tak jarang dimanfaatkan oleh pihak tertentu untuk memanipulasi massa. Tentu saja masa ini menjadi situasi "sempurna" yang menyulut inspirasi Bellamy dalam menulis lagu. Di saat seperti inilah Muse pasti kembali untuk menyuarakan aspirasi mereka melalui lagu. "Compliance" memiliki kekuatan yang lebih besar jika dibandingkan dengan "Won't Stand Down".
Tak hanya memiliki pesan yang lebih lantang dan relevan dengan keadaan dunia sekarang, "Compliance" memiliki aransemen musik yang lebih memikat untuk menandai kembalinya Muse. Lagu ini masih memperdengarkan komposisi rock dengan sentuhan synthpop yang sudah diadaptasi oleh band ini dalam diskografi modern mereka.
"Compliance" langsung dibuka dengan hook diiringi dengan synth ala 80's new wave. Bagian 'You will feel no pain anymore' yang dibawakan oleh Bellamy dengan falsetto khasnya menjadi salah satu kekuatan pada bagian chorus. Single ini merupakan lagu catchy terbaru yang selama ini kita telah nantikan dari Muse.
Secara keseluruhan, "Compliance" memiliki komposisi yang repetitif dan minim instrumen gitar. Muse telah masih berada dalam era eksplorasi musik rock dengan sentuhan synthpop yang juga mewarnai album terakhir mereka, "Simulation Theory" pada 2018 silam.
Dilansir dari Pitchfork, Matt Bellamy mengungkapkan bahwa "Will of the People" melalui proses produksi selama Ia di Los Angeles dan London. Terinspirasi oleh keadaan dunia dengan berbagai ketidakpastian dan ketidakstabilan yang terus meningkat.