BNI Java Jazz Festival 2022 (BNIJJF) kembali digelar setelah sempat absen pada 2021 lalu akibat pandemi Covid-19. Festival musik jazz tersebut akan berlangsung selama 3 hari pada 27 hingga 29 Mei 2022 di JIExpo Kemayoran, Jakarta Pusat. BNIJJF akan dimeriahkan oleh sederet musisi mancanegara dan musisi lokal terbaik.
Jojo, PJ Morton, dan The Temptations Rev bersama Glenn Leonard akan menjadi penampilan utama di panggung BNIJJF 2022. Selain ketiga nama besar tersebut, masih banyak lagi musisi mancanegara lainnya dalam skena jazz, pop, dan R&B yang bisa kita saksikan di Java Jazz Festival tahun ini. Berikut lineup musisi internasional terbaik yang akan tampil di BNIJFF 2022 mendatang.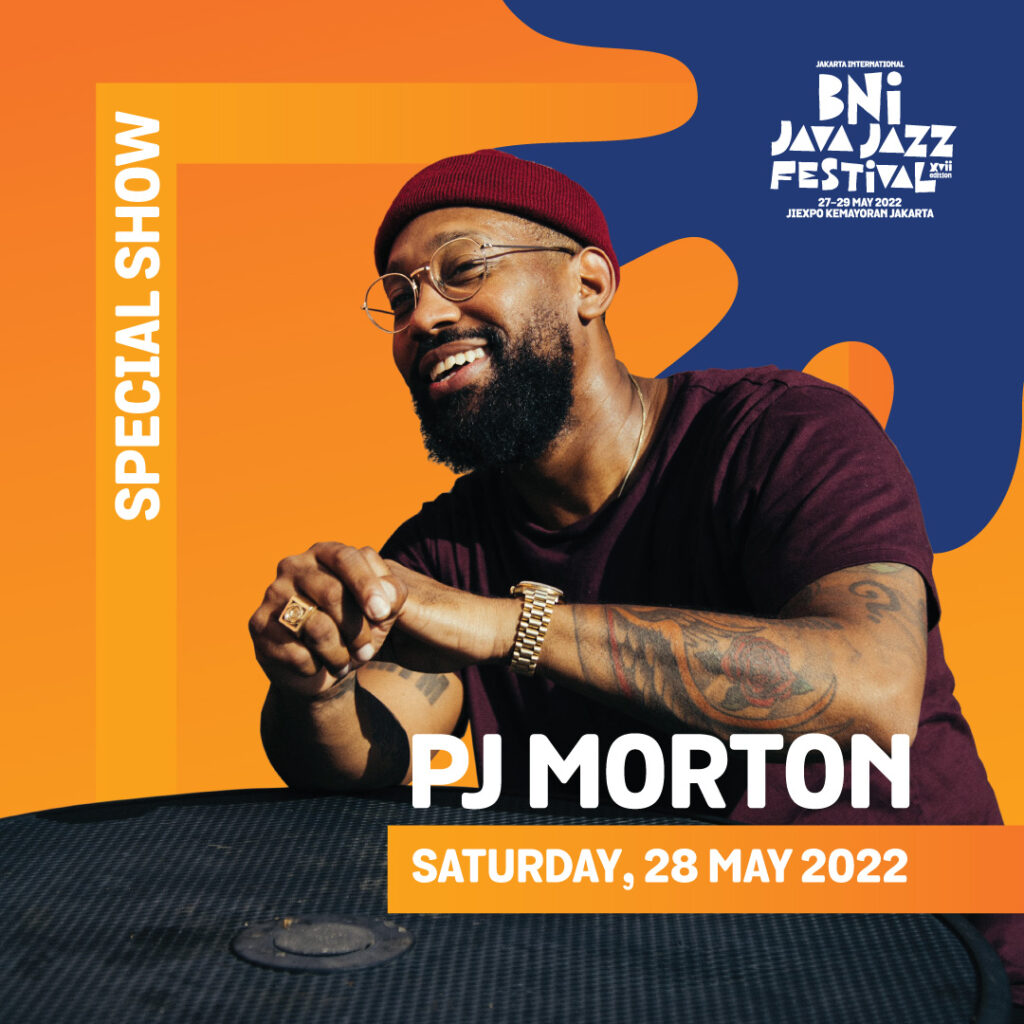 Alex Porat
Alex Porat merupakan penyanyi asal Toronto, Kanada menuai popularitas dari berbagai cover lagunya di YouTube. Pada 2020, Porat telah merilis self-titled EP debutnya. Salah satu single terbaiknya adalah "Only Hanging Out Cuz I'm Lonely".
Saleka
Saleka debut pada 2021 dengan melepas single bertajuk "Clarity". Ia dipuji melalui berbagai lagunya yang memperdengarkan musik R&B dengan vokalnya yang juga terdengar soulful. Pada 2022. Saleka bersiap untuk merilis album debutnya di musim panas mendatang.
Samm Henshaw
Samuel Henshaw adalah seorang musisi asal Inggris. Henshaw kerap tampil sebagai musisi pendukung di tur-tur musisi besar seperti James Bay, Chance the Rapper, dan Allen Stone. "Untidy Soul" merupakan album debutnya yang baru rilis pada 2021 kemarin.
Ron King Big Band
Ron King merupakan salah satu pemain terompet dan komposer terbaik di skena musik dunia saat ini. Ia telah terlibat dalam 11 Grammy-nominated project, memenangkan 15 Grammy dan satu Oscar. Ron King Big Band juga akan tampil bersama Ahmad Dhani di panggung BNIJJF 2022.
Mononeon
Dywane Thomas, Jr., atau lebih dikenal dengan MonoNeon adalah bassist dan musisi eksperimental asal Memphis, Tennessee. Thomas pernah bermusik bersama Prince, hingga terlibat dalam produksi album "King Disease" dari Nas yang memenangkan Grammy Award.
Hablot Brown
Hablot Brown adalah grup musik yang terbentuk dari saudara kembar, Austin dan John Brown, mengisi instrumen, dan Linus Lester-Hodges yang mengisi vocal. Hablot Brown kerap memperdengarkan alunan musik alternative R&B yang lembut. Terpengaruh oleh musisi besar lain dalam skena genre yang sama seperti Tom Misch, Ned Doheny, dan Nick Hakim.
Nicola Conte Spiritual Galaxy
Nicola Conte terkenal sebagai salah satu musisi eksploratif dan tak ingin dibatasi dengan genre. Produser, gitaris, dan DJ asal Italia ini terkenal sebagai musisi yang mengkomposisi jazz dengan tema bossa nova. Bersama dengan Spiritual Galaxy, Nicola Conte mengkomposisi "Let Your Light Shine On".
Shelea With Special Guest Michael Paulo
Shelea Frazier Merupakan penyanyi dan penulis lagu asal Amerika yang kerap disandingkan dengan diva Whitney Houston dan Alicia Keys (Shelea juga mahir bernyanyi sambil bermain piano). Namun, Shelea jelas memiliki pesona vokal dan kharismanya sendiri sebagai seorang penyanyi berbakat. Shelea kerap memperdengarkan perpaduan antara musik pop tradisional dengan jazz, R&B, dan soul dalam musik-musik yang Ia bawakan. Shelea akan berkolaborasi dengan saxoponist asal Hawaii, Michael Paulo di panggung Java Jazz Festival 2022 mendatang.
Jeff Lorber Fusion Trio with Joel Taylor and Nate Philips
Jeff Lorber merupakan produser, komposer, dan keyboardist yang telah berkarya selama 42 tahun, menghasilkan 24 album. Citranya di skena musik internasional telah diakui dengan Grammy Award. Ia juga mempelopori genre post-fusion dalam musik jazz kontemporer, menjadi materi musik yang radio-friendly, menjangkau lebih banyak penikmat musik di skena musik ini. Kehadiran Jeff Lorber Fusion Trio bersama Joel Taylor dan nate Philips pastinya menjadi kesempatan yang sayang untuk dilewatkan di panggung BNIJJF 2022.
Musisi internasional lainnya yang akan tampil di BNIJJF 2022:
Dirty Loops
Emma – Jean Thackray
Gabe Bondoc
Jakob Ogawa
Jarrod Lawson
Johnny Stimson
Scherrie & Susaye Formerly of The Supremes
Keyon Harrold
Kurt Elling "Superblue"
Lindsey Webster
Lucy Yeghiazaryan
The Bad Plus
Tony Monaco
Dapatkan tiketnya di javajazzfestival.com dan mari kembali bersenang-senang dan merayakan musik di BNIJFF 2022!