Lil Nas X meraih sukses dengan cepat melalui remix country song legendaris, "Old Town Road". Menggandeng Billy Ray Cyrus, single ini sudah duduk selama 11 minggu di puncak chart Billboard. Angka itu saja sepertinya sudah cukup menjelaskan betapa massive-nya popularitas Lil Nas X dan "Old Town Road" di awal tahun 2019 ini. Tak ingin menyia-nyiakan popularitas dan spotlight yang didapatkan, pada 21 Juni kemarin Lil Nas X merilis debut EP 7. Mini album dengan total 8 track yang mengusung genre country serta hip-hop tentunya.
Untuk album ini, Lil Nas X menggandeng Cardi B untuk featuring di track "Rodeo". Selain tentunya dengan Billy Ray Cyrus yang bersama-sama membawakan kembali, versi remix "Old Town Road". Di kursi produser, terdapat beberapa nama yang lumayan familiar ikut menggarap beberapa track di album ini. Sebut saja seperti Take A Daytrip, Dot da Genius, YoungKio dan banyak lain.
Sebelum membicarakan album ini sendiri, penting sepertinya menelusuri kembali catatan perjalanan karir dari Lil Nas X. Bermula dari seorang rapper yang merilis track-track buatannya di SoundCloud, sampai menjadi viral dengan lagu hits yang duduk di chart Billboard lebih dari 11 minggu. Perjalanan karir yang cukup spektakuler, walau bukan sama sekali baru terjadi. Sayangnya, sisi Lil Nas X yang cukup charming untuk memiliki penggemar di SoundCloud, justru tak nampak dari album ini.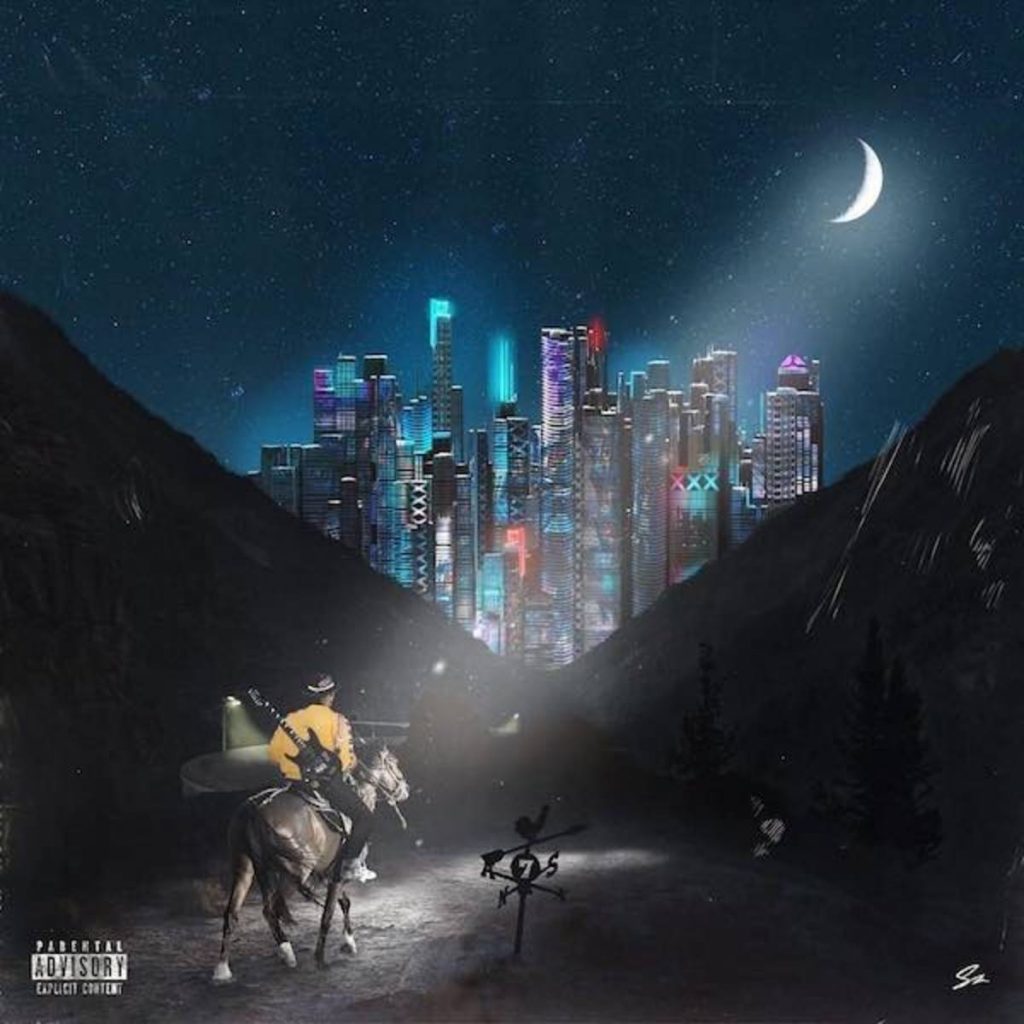 Lil Nas X seakan berusaha terlalu keras untuk membuat track di debut 7 menyamai kesuksesan dari "Old Town Road". Bila perlu lebih besar. Untuk itu di album ini pun terdapat track seperti "Panini" atau "Rodeo" yang jelas diharapkan untuk sukses tapi sayangnya tidak.
"Old Town Road" bersama Billy Ray Cyrus meraih sukses dengan banyak alasan. Di satu sisi, lagu ini mengusung musik country yang sudah legendaris. Walau pun untuk versi remix dari Lil Nas X, "Old Town Road" tak diklasifikasikan sebagai genre country. Salah satu buktinya track ini tak masuk ke dalam Country Chart di Billboard. Pada sisi lain, "Old Town Road" menjadi populer berkat viral dan meme yang menyertainya. Sesuatu yang rasanya akan terlalu "rendah" bagi musisi manapun untuk berusaha diulang kedua kali.
"Rodeo" yang merupakan track featuring bersama Cardi B serta hasil kerja sama bersama produser Take A Daytrip menjadi contoh nyata. Judul, flow pada rap, bahkan tema yang diangkat dari track ini tak ada bedanya dengan "Old Town Road". Hanya saja sebagai versi yang jauh lebih mengecewakan.
Track berikutnya, "Panini" pun tak jauh berbeda. Musik hip-hop yang diusung oleh Lil Nas X seakan terlalu dekat dengan gumaman serta out of tune yang cukup mengganggu. Track ini sendiri merupakan sampling dari "In Bloom" dari Nirvana, yang diciptakan oleh Kurt Cobain.
Beralih ke track berikutnya "F9mily (You and Me)," kekecewaan semakin besar. Menariknya Lil Nas X sendiri merasakan kekecewaan ini dan menyebut track tersebut sebagai "Disney soundtrack confirmed" dan "Travis Barker on the beat." Bukan sebuah pujian yang bagus untuk hip-hop track, tentu saja.
Secara keseluruhan, album EP 7 memenuhi harapan Lil Nas X (dan mungkin label) untuk merasakan duduk di peringkat 2 Billboard 200. Walaupun semua track tak ada satu pun yang menyamai viral atau pun kesuksesan dari single "Old Town Road".