23 Juni lalu, Jason Mraz telah merilis album kedelapannya yang bertajuk "Mystical Magical Rhythmical Radical Ride" (berikutnya akan disebut 'Mystical Magical'). Album ini dirilis oleh label Interrobang dan BMG Rights Management, diproduseri oleh Martin Terefe. Produser yang sebelumnya juga bekerja sama dengan Mraz untuk album "We Sing. We Dance. We Steal Things." pada 2008.
Penyanyi Amerika Serikat yang sempat populer dengan lagu 'I'm Yours' pada era 2000an silam ini telah merilis single terbaru untuk album ini, yaitu 'Pancakes & Butter' serta 'I Feel Like Dancing'. Berbeda dengan diskografi sebelumnya, Jason Mraz mengungkapkan keinginannya untuk menjelajahi genre baru melalui album ini, mengeksplorasi warna musik yang belum ia dalami sebelumnya.
The Gist:
'Mystical Magical' mencermikan pandangan Mraz tentang kehidupannya sebagai petualangan yang memikat dan tak terduga. Hal ini bersinggungan dengan Marz yang tak lama setelah memulai produksi album ini ditinggal orang mendiang ayahnya. Ia kemudian menerima berita vonis kanker pada ibunya.
Bukan perjalanan yang mudah, namun Jason Mraz memilih untuk memeluk kejutan kehidupan melalui ekspresi musik yang semarak dalam album terbarunya ini. Ini juga menjadi album yang akan memberikan kejutan dan perjalanan baru bagi pendengarnya dalam dunia musik Jason Mraz. Dimana album ini didominasi dengan musik genre disco, eksplorasi musikal terbaru Mraz.
Sound Vibes:
Meskipun terkenal melalui hits seperti 'I'm Yours' dan 'Lucky', lagu-lagu penuh kasih dalam alunan instrumen akustik, Jason Mraz menjadi salah satu musisi dari era tersebut yang tak suka bereksplorasi dengan berbagai genre musik.
Karena warna musik dasar khas dari Mraz merupakan medium yang fleksible untuk di kembangkan dalam spektrumnya. Memulai karir musik dengan genre alternatif, sebelum akhirnya mencoba genre folk, soul, bahkan reggae dengan albumnya pada 2020 lalu, "Look for the Good".
Kini "Mystical Magical Rhythmical Radical Ride" menjadi eksplorasi musik baru bagi Jason Mraz bersama produser Martin Terefe pada genre disco. Warna vokal Mraz yang hangat dan lembut jelas cocok diiringi alunana musik disco, pop funk, dan uptempo yang semarak.
'I Feel Like Dancing' memperdengarkan instrumen brass yang kuat, menciptakan alunan musik yang merepresentasikan perasaan percaya diri. Dengan permainan kata dalam lirik khas Mraz, track ini memancarkan sikap bebas, otentik, dan positif dari Mraz. Sementara 'Feel Good Too' menjadi track berdansa dengan nuansa disco 70an. Namun, track ini memiliki elemen rock pada bagian tertentu. Dengan harmonisasi pada bagian paduan suara, Mraz menambahkan tekstur yang khas dalam genre ini.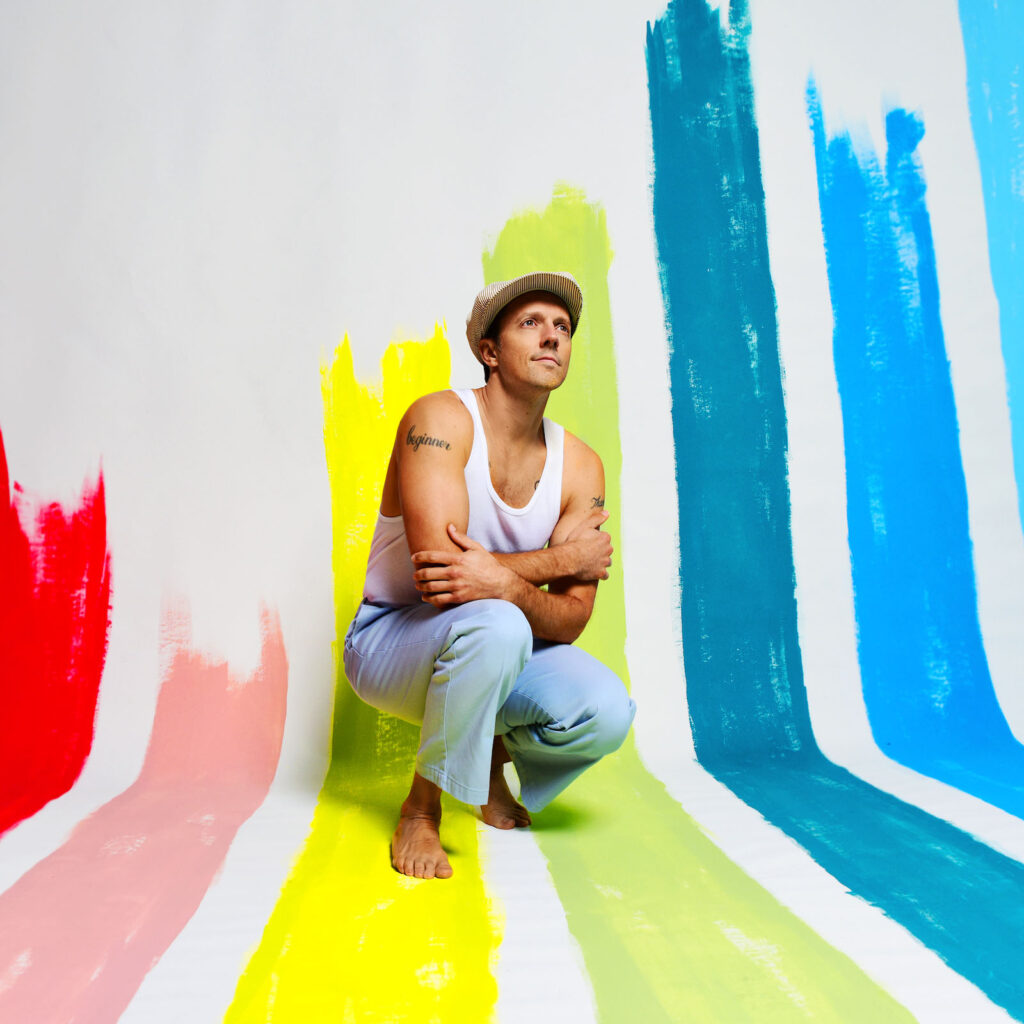 Best Tracks:
Selain single 'Pancakes & Butter' dan 'I Feel Like Dancing' yang cacthy, 'Magical Mystical' juga memiliki beberapa track unggulan lainnya.
'Disco Sun' menjadi perpaduan unik antara disco dan counter-culture 60an. Meskipun tetap memperdengarkan genre disco, nada yang serius dan intens membuat track ini terdengar berbeda dalam tracklist. Gabungan antara kedua genre ini menciptakan perayaan bersama atas ekspresi diri yang terpencar dalam keseluruhan lagu.
'Irony of Loneliness' membawa pendengar dalam alunan musik lembut dan intim, menangkap perubahan suasana hati. Lagu in memperdengarkan keberanian jiwa dan kebangkitan dari masa rentan dalam senandung hangat khas Mraz. Lagu ini mencapai puncaknya pada lirik 'I feel it too', sebagai ungkapan akan pengalaman pribadinya.
"You Might Like It" menjadi track yang memancarkan ketenangan dan kegembiraan untuk mengurangi perasaan ragu ketika seseorang sedang mengejar mimpi. Alunan musik dan instrumen dengan elemen misterius dan akselerasi pada aransemen, akan mengingatkan kita pada karya-karya awal Jason Mraz.
"Mystical Magical Rhythmical Radical Ride" menjadi album kedelapan Jason Mraz yang telah menghidupi judulnya. Album ini memperdengarkan perjalanan ajaib dengan variasi ritme dan eksplorasi musik yang radikal dari diskografi Mraz yang sebelum-sebelumnya.