Setelah sukses skala internasional membawakan Trilogi Jailolo: Cry Jailolo (2015), Balabala (2016) dan SALT (2017), Eko Supriyanto kembali meluaskan penjelajahan artistiknya. Kali ini Pulau Timor menjadi destinasi penari sekaligus koreografer yang juga seorang Doktor dari Universitas Gadjah Mada di bidang Kajian Seni Pertunjukan dan Master of Fine Arts (MFA) dari UCLA Department of Worlds Arts and Cultures Amerika Serikat di bidang Tari dan Koreografi. Selama dua tahun ia menggali ritual dan tradisi tarian Likurai dari Kabupaten Belu di Nusa Tenggara Timur.
Likurai merupakan tradisi tarian yang memperlihatkan hubungan sosial masyarakat di seluruh Pulau Timor. Biasanya Likurai digunakan sebagai simbol penghormatan kepada tamu yang datang ke Kabupaten Belu dan untuk menyambut para pejuang yang pulang dari medan perang.
Melalui penjelajahan tentang gerak, ritme, musik dan tradisi tekstil, Eko menunjukan bahwa tarian Likurai membawa kekerabatan orang-orang yang kini terbagi oleh batas-batas politik yang memisahkan Nusa Tenggara Timur dan negara Tetangga Timor-Leste.
Bertajuk IBUIBU Belu: Bodies of Borders, Eko bersama tim menggelar pentas di Teater Salihara, Jakarta, pekan lalu. Antusiasme penonton terlihat dari habisnya tiket yang terjual selama dua hari. Tidak sedikit penonton dari wisatawan mancanegara yang turut penasaran dengan karya terbaru Eko Supriyanto.
Sekitar satu jam, penonton disuguhi oleh koreografi yang apik dari keenam penari, salah satunya berasal dari Timor Timur. Sesekali bunyi-bunyian dari alat musik yang mereka mainkan serta nyanyian bahasa Timor yang mereka lantunkan seakan memberikan pesan dari setiap rotasi tarian penari.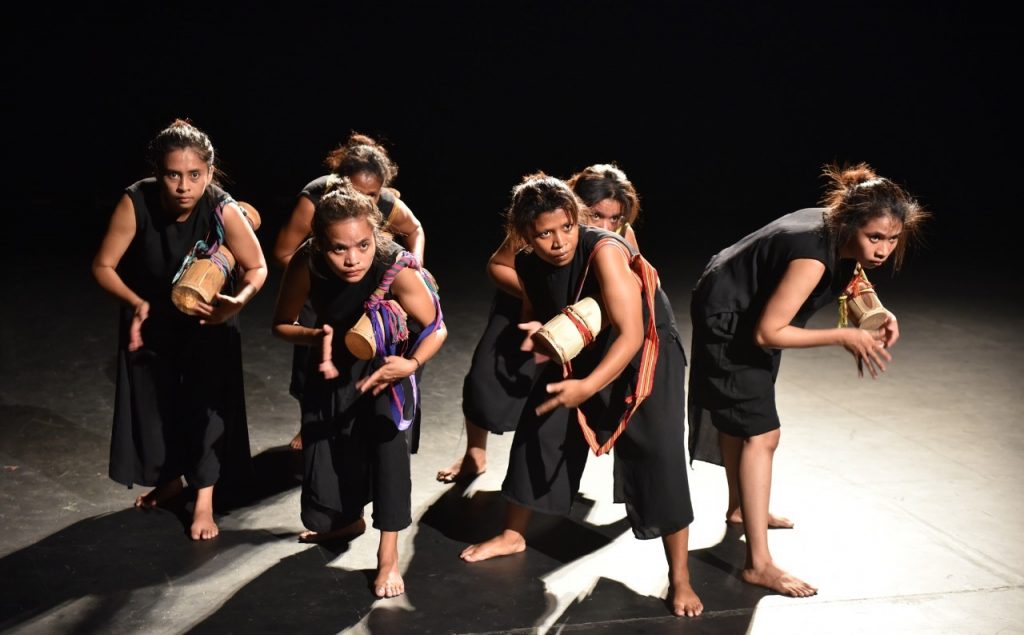 Setelah Jakarta, Eko akan melanjutkan pementasan di beberapa negara seperti Jepang dan Australia. Seperti telah diketahui, Eko Supriyanto adalah salah satu sosok di balik kemegahan Pembukaan Asian Games 2018 di Gelora Bung Karno, Jakarta. Eko merancang koreografi segmen dan kolosal yang total melibatkan ribuan penari, serta mengangkat semangat dari tarian tradisional Indonesia.