Mendengar nama Ardhito Pramono yang pertama kali terbayang memang sosoknya yang cukup nyentrik. Terutama bila disandingkan dengan sederet musisi serta artis kenamaan di Indonesia. Selain dari segi penampilan, arah bermusik pria yang akrab dipanggil Ditho ini juga tak biasa.
Bila musisi lain, indie atau bukan, cenderung bermain di ranah pop. Maka Ardhito justru memilih genre jazz. Satu genre yang tak hanya di tanah air, namun di industri musik luar negeri sekalipun masih dianggap kurang komersil. Selain itu Ardhito juga cukup konsisten dengan ranah bermusiknya. Ramuan yang digunakan dari satu single ke single lain tak banyak membawa perubahan. Konsistensi yang lagi-lagi jarang ditemui di musisi tanah air lain.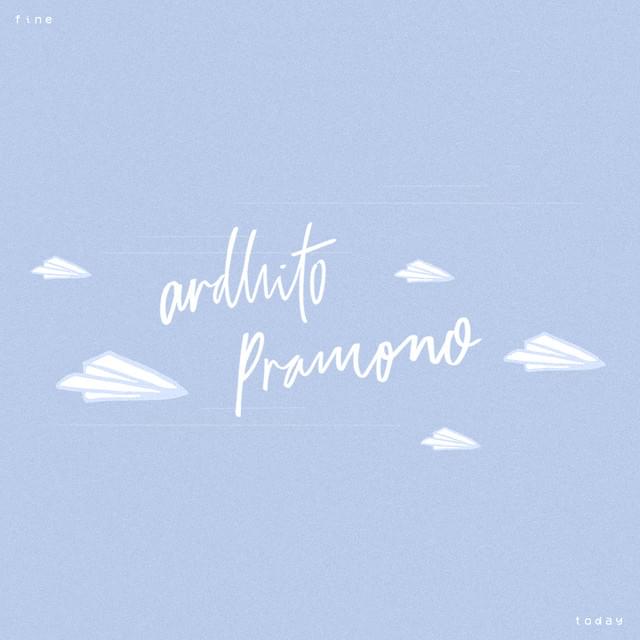 Membawakan soundtrack untuk film yang tengah laris dan juga menjadi perbincangan, Ardhito pun tak bergeming dari "ramuan" bermusik yang sudah seolah menjadi signature dirinya. "Fine Today" menjadi salah satu lagu tema unggulan untuk film "Nanti Kita Cerita Tentang Hari Ini" atau NKCTHI. Di film ini, Ardhito juga hadir sebagai salah satu pemeran.
Dibandingkan dengan lagu hits dari Ardhito seperti "bitterlove" dan "Cigarettes of Ours," elemen musik jazz di "Fine Today" memang tak begitu kental. Sebaliknya "Fine Today" masih memiliki sentuhan musik pop. Permainan drum dan upright bass yang dihadirkan oleh Ari Renaldi dan Rudy Zulkarnaen justru menjadi highlight manis dari lagu ini. String drum yang hadir nyaris di sepanjang lagu seakan meramu musik jazz menjadi lebih mainstream. Disusul dengan irama bass pada bridge yang sangat mempesona.
Instrumen dari lagu ini sendiri memang sangat menarik karena menyuguhkan kesan minimalis serta sederhana. Sekaligus juga kaya. Sebuah perpaduan yang menjanjikan penampilan live yang akan lebih memuaskan untuk pendengar dibanding mendengarkan track secara digital. Ari Renaldi yang sebelumnya juga menjadi produser untuk rilisan lain dari Ardhito sepertinya menjalin chemistry apik dengan sang penyanyi muda.
Selain ramuan instrumen yang mencuri perhatian, Ardhito juga membawa makna mendalam dari lirik "Fine Today". Seperti juga rilisan dari sang musisi sebelumnya, "Fine Today" memberi kesan menenangkan dengan lirik menyenangkan. Penggalan lirik "Though we'll be fine today / Have a drink for the ol' time / Perfect time to say / "you are my happiness" / and you always going to be the one for me" memberi pengharapan akan sebuah akhir yang manis. Janji bahwa pada akhirnya, segalanya akan baik-baik saja.
Serta tentunya penggalan lirik "Sometimes I pray / Tell me how to make you stay" yang saat ini sudah semakin banyak di-quote dalam berbagai bentuk di media sosial. Kedalaman dan keterkaitan lirik "Fine Today" dengan para pendengarnya menjadi sebuah nilai plus tersendiri untuk lagu ini.
Meski begitu, sang penyanyi yang menuliskan lagu ini sendiri justru mengungkap lirik "Fine Today" merupakan penggambaran dari rasa depresi. Meski pada akhirnya, dengan support system yang diterima, semua permasalahan dalam hidup pun akan menjadi baik-baik saja. Seperti dalam lirik "Fine Today".
Secara keseluruhan, Ardhito sukses menghadirkan musik jazz yang tak membosankan dengan "Fine Today". Minimnya elemen musik pop, aransemen instrumen yang menawan, serta lirik yang mengena dengan pendengar menjadi poin positif tersendiri. "Fine Today" seolah menjadi bukti bahwa Ardhito Pramono bisa dipercaya membawa genre jazz ke tingkat mainstream di industri musik tanah air.