Menurut berbagai kepercayaan, setiap orang ditakdirkan untuk berpasang-pasangan dalam hidup dan memiliki benang merahnya masing-masing. Hal ini pula yang menjadi tanda cinta sejati, yang mungkin tak dapat dibendung oleh batasan alam.
Sekilas, itulah yang ingin diangkat dalam film 'Till We Meet Again' dari sutradara Giddens Ko. Dibintangi oleh Kai Ko, Gingle Wang, dan Vivian Sung, film ini berkisah tentang Ah-Lun, seorang pria yang mati tersambar petir dan seketika kehilangan ingatannya. Ia lalu diberi beberapa pilihan, dan kemudian memutuskan untuk menjadi Dewa Cinta yang bertugas menyatukan berbagai insan di dunia manusia. Suatu ketika, Ah Lun mendapat tantangan besar ketika diminta untuk menyatukan satu wanita yang sangat ia cintai ketika masih hidup dulu.
Giddens Ko sendiri menyajikan pembukaan mengenai alam baka yang tampak comical dengan segala elemennya, mulai dari reinkarnasi, tabu, dan berbagai hal lainnya. Akan tetapi, hal ini membuat penonton dapat memahami secara mendalam dengan lore yang ingin diangkat dalam 'Till We Meet Again' ini sebelum dijebloskan ke dalam konflik sesungguhnya di sini.
Pada pertengahan hingga akhir, sang sutradara dari 'You Are the Apple of My Eye' ini akan membawa penonton dalam drama haru penuh rasa kala cinta dipertemukan untuk kali kedua. Dengan pembangunan cerita yang cenderung tenang tanpa terburu-buru, 'Till We Meet Again' akan mudah sekali merasuk melalui ragam rasa yang dihadirkan dan pastinya menyentuh.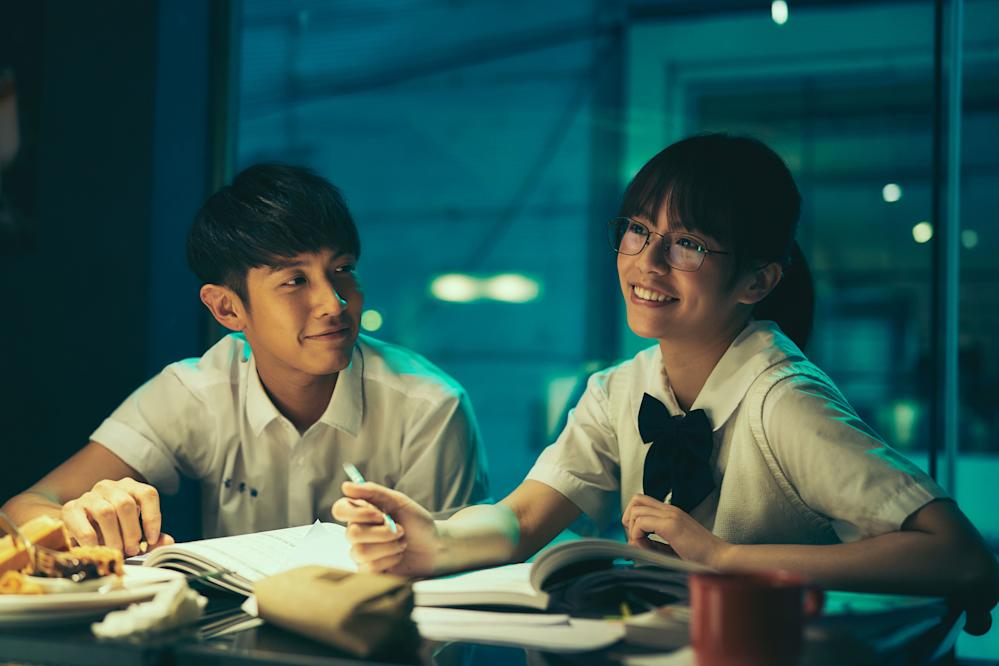 Selain terkait asmara lintas alam, 'Till We Meet Again' juga bercerita mengenai self-acceptance sebagai subplot yang mengiringi kisah utama di dalamnya. Meski nilai moral tersebut sudah banyak diusung pada berbagai film di seluruh dunia, Giddens Ko nampaknya berhasil men-deliver pesan tersebut dan memberikan sensasi haru biru sebagai pengalaman sinematik yang sulit dilupakan.
Drama haru dalam film terbaru arahan Giddens Ko ini juga didukung dengan performa menawan dari tiga pemeran sentralnya. Kai Ko berhasil membawa Ah-Lun yang tampak sangat lively, Gingle Wang sebagai Pinky yang memiliki pesona di balik persona kekanak-kanakannya, serta Vivian Sung melalui perannya sebagai Xiao Mi yang secara ajaib mampu memikat penonton dengan segala cakupan emosinya.
Narasi dan karakterisasi yang menggugah dalam 'Till We Meet Again' ini juga dikemas dengan aspek teknikal yang cukup memuaskan. Sinematografi yang tampak tenang, scoring yang mampu menggugah rasa, serta penggunaan set design yang tampak ciamik berhasil menampilkan kesan surreal menyenangkan kala menonton. Akan tetapi, CGI bisa jadi salah satu faktor yang cukup mengganggu ketika menikmati film ini, utamanya di bagian akhir yang tampak dipaksakan.
Sebagai penutupnya, 'Till We Meet Again' adalah drama fantasi penuh rasa yang memberikan pelajaran moral mengenai cinta dan self-acceptance. Dikemas dengan kisah penuh rasa yang mengharukan, film Taiwan dari Giddens Ko ini adalah satu tontonan yang sangat sayang untuk dilewatkan.