"It's a Summer Film!" merupakan film drama Jepang rilisan 2021 lalu. Dibintangi oleh Ito Marika dan Kaneko Daichi, film ini memuat tema drama remaja, persahabatan, slice of life berlatar di sekolah Jepang, percintaan, dan film.
Barefoot memiliki kecintaan besar pada film samurai Jepang. Didukung sahabatnya, Kickboard (Yumi Kawai), Blue Hawaii (Kirara Inori), dan remaja laki-laki misterius, Rintaro, Barefoot sang sutradara muda menciptakan film samurainya sendiri untuk diputar di festival musim panas sekolah. 
Merilis dua film pertama pada 2021, film drama remaja ini menjadi salah satu judul perdana dari sutradara Matsumoto Soushi. Jika kebanyakan film Jepang belakangan ini merupakan adaptasi novel atau manga, "It's a Summer Film!" adalah suguhan naskah original yang dipersembahkan untuk para pecinta film seperti kita.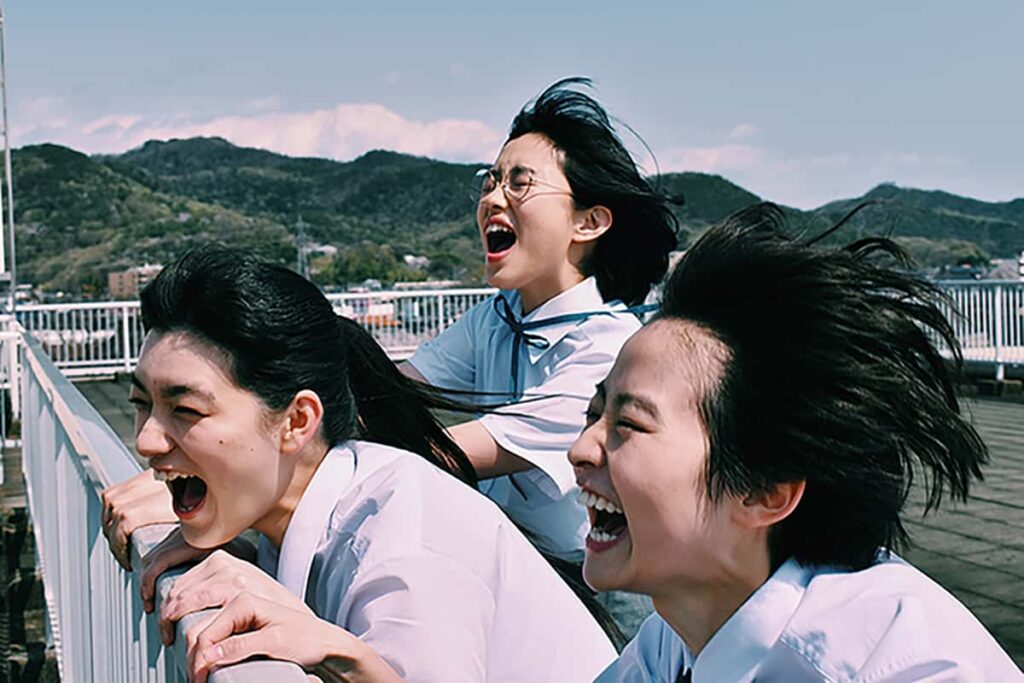 Keseruan Sutradara Muda Ciptakan Film saat Liburan Musim Panas
Buat kita penggemar drama atau anime Jepang bergenre slice of life, dijamin akan langsung jatuh hati dengan film ini sejak babak pertama. Kehidupan sekolah, hobi, dan kegiatan remaja pada musim panas sudah menjadi vibe yang populer di skena hiburan Jepang. Film ini mengandung banyak elemen drama remaja yang familiar namun original. Kita akan dibuat antusias dalam mengikuti kegiatan syuting film ala kadarnya yang dieksekusi oleh Barefoot dan kawan-kawan. 
Film ini akan mengingatkan kita pada rasa cinta mula-mula pada film. Baik kita yang cuma penikmat, maupun beberapa dari kita yang memiliki minat sebagai pekerja profesional di bidang seni ini. "It's a Summer Film!" pada akhirnya memang memuat plot romansa, namun secara keseluruhan lebih kental dengan suasana drama remaja, komedi, dan kenangan musim panas yang khas dalam skena drama Jepang.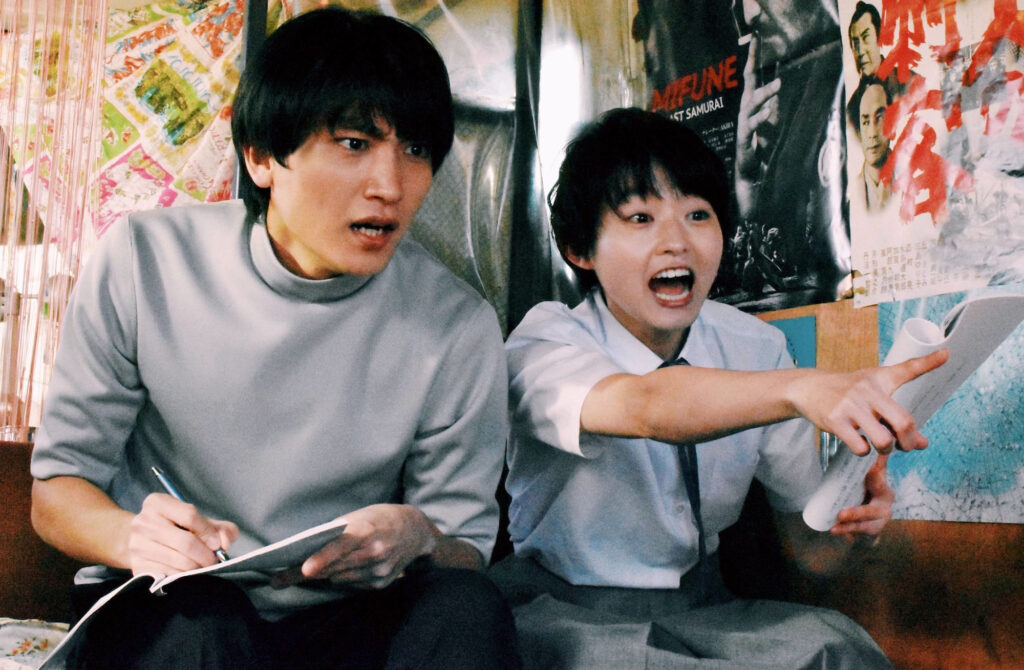 Kecintaan Protagonis pada Film yang Tersampaikan Melalui Cerita
Sebagai protagonis, Barefoot merupakan karakter yang sangat mudah untuk kita cintai. Ito Marika berhasil memberikan karakteristik yang kuat pada remaja perempuan dengan selera film yang idealis. Mulai dari gestur hingga cara bicara Barefoot, Ito benar-benar tampil sebagai karakter baru yang tak akan kita lupakan. Ia juga dibekali dengan penokohan menarik oleh sutradara Soushi. Barefoot tampil meyakinkan sebagai pecinta film samurai dan remaja quirky yang memiliki bakat sebagai sutradara. 
Yang membuat kita bisa tertarik oleh karakter ini terutama karena Ia juga mencintai film sama seperti kita. Kita juga akan melihat satu titik transisi dari Barefoot yang semangat kemudian patah hati (terkait kecintaannya pada film) karena plot twist. Setelah jatuh cinta dengan protagonis, maka kita akan mendukung karakter tersebut dalam mewujudkan proyek musim panasnya, dimana hal tersebut menjadi objektif utama dari cerita.
Naskah Sederhana namun Berkesan Bagi Penikmat Film
"It's a Summer Film!" merupakan film dengan premis sederhana dan perkembangan cerita yang nyaman untuk ditonton. Tak perlu cemas berhadapan dengan plot sahabat yang cemburu kemudian berkhianat, atau teman satu club film yang terlihat sebagai rival bersiap untuk mengacaukan proyek Barefoot.
Perkembangan interaksi protagonis dengan setiap karakter dalam kisah ini akan semakin membuat kita tersentuh seiring berjalannya waktu. Tak hanya menyukai Barefoot sebagai remaja berbakat yang idealis, kita juga akan melihat perkembangan karakter lain yang seru berkaitan dengan minat mereka terhadap film. Mulai dari rival yang lebih menyukai genre drama romansa, hingga sahabat yang memiliki potensi akting tersembunyi. 
Akan ada plot twist yang terasa muncul terlalu cepat, namun kejutan dalam naskah bukan daya tarik utama dalam film ini. 'Plot twist' yang muncul hanya akan terasa sebagai informasi tambahan, reaksi Barefoot dan bagaimana hal tersebut mempengaruhi masa depan perfilmanlah yang patut dimaknai.
Babak terakhir  film ini pun ditutup dengan adegan yang cliche. Namun, sebagai karya yang secara keseluruhan dipersembahkan untuk dunia perfilman, cliche juga merupakan bagian dari film secara universal, bukan? 
"It's a Summer Film!" merupakan salah satu judul terbaik dalam lineup Japanese Film Festival Online 2022 (JFF+) yang sedang berlangsung secara daring. Kita hanya bisa menonton film Jepang dalam JFF+ hingga 27 Februari mendatang.