"I Am Groot" merupakan miniseri-ish Marvel Studios terbaru yang rilis di Disney+. Kirsten Lepore sebagai sutradara dan penulis akan mengajak penggemar MCU mengikuti langkah pertama dari Baby Groot dalam berbagai momen dan petualangan kecil yang lucu.
Meski banyak dari kita sudah jatuh hati dengan Groot dalam "The Guardians of the Galaxy", mungkin banyak juga yang tidak terlalu mengantisipasi shorts dari MCU terbaru ini. Buat yang peduli dengan canon dan timeline, "I Am Groot" sendiri berlatar waktu di antara Guardians pertama dan Vol. 2.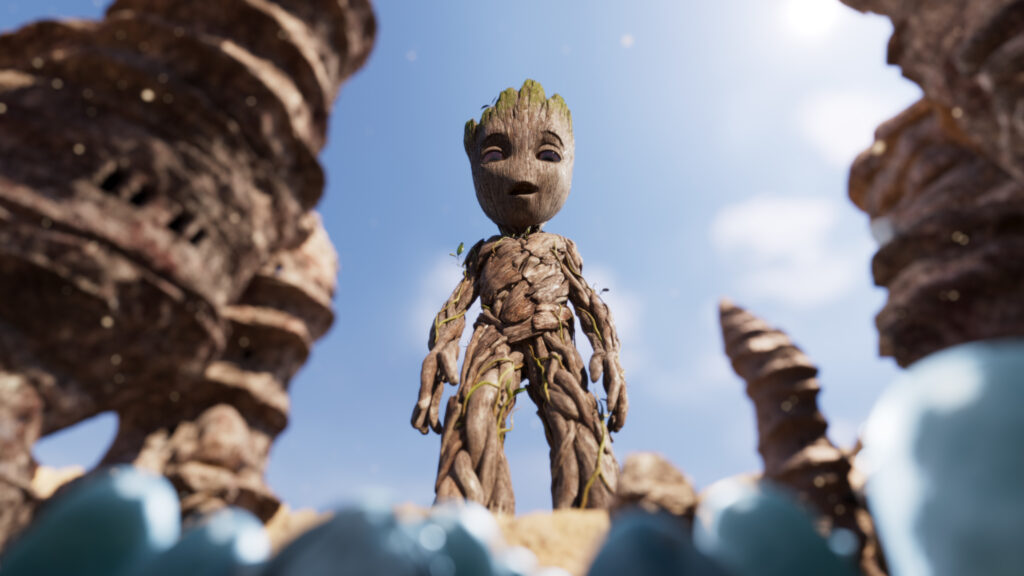 Groot sendiri merupakan karakter pendukung dalam semesta MCU yang tidak terlalu mendominasi cerita. Penokohan dan lore-nya tidak terlalu kompleks, namun cukup kuat untuk menjadi 'maskot' yang mencuri hati penonton.
Melalui bits sederhana, Groot selalu diandalkan pada divisi humor yang menjadi salah satu signature dari "The Guardians of Galaxy". Cukup lemah dalam segi intelektual, Groot kecil adalah sosok yang memiliki rasa ingin tahu tinggi, spontan, dan bisa melakukan perlawan juga jika merasa tersinggung. 
"I Am Groot" dirilis dalam bentuk 5 shorts berdurasi 3 sampai 4 menit. Dimulai dari cukup awal setelah 'Guardians' Vol.1, dimana Ia masih di dalam pot. Groot juga melakukan petualangan mikro di setiap planet yang diasumsikan menjadi tempat singgah sejenak oleh 'Guardians'.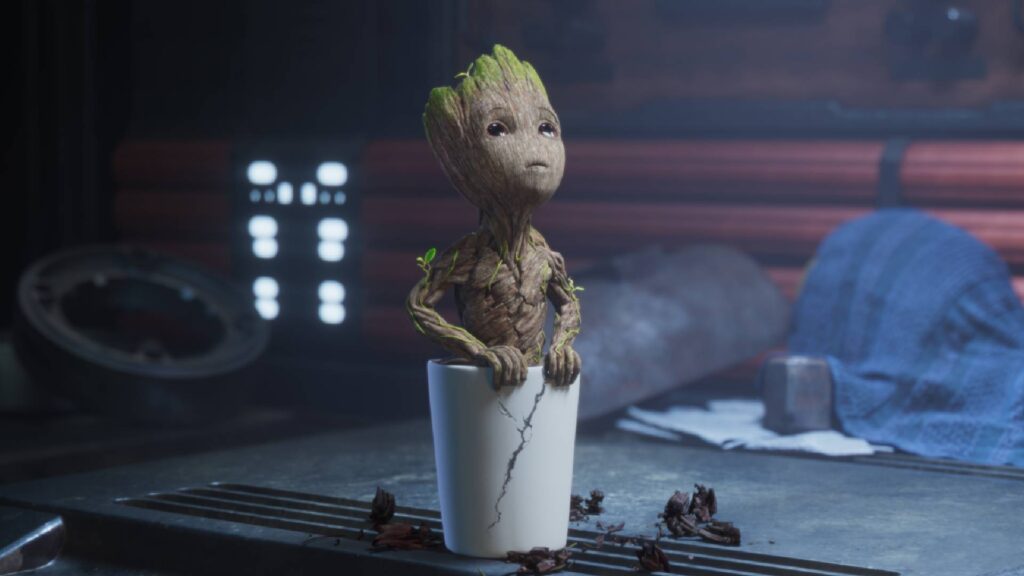 Berpegang pada karakteristik Groot, setiap petualangan sekilas tamak simple, namun tetap memiliki presentasi humor yang mengundang tawa penggemar MCU yang sebagian besar adalah orang dewasa. Sajian pendek ini bisa juga jadi tontonan seru bersama penonton anak-anak. 
Ada kejutan penampilan karakter lain dalam salah satu shorts "I Am Groot". Menonton dari awal, kita mungkin berpikir kita hanya akan melihat Groot karena semuanya memiliki visual animasi. Bicara tentang animasi, kualitasnya sudah tidak perlu dipertanyakan lagi. Seperti berbagai serial dan film Marvel Studios lainnya, "I Am Groot" memiliki visual animasi yang high definition. 
Buat para penggemar "The Guardians of Galaxy", jangan lewatkan kesempatan untuk streaming "I Am Groot". Bisa jadi tontonan selingan yang mengundang senyum dan tawa di tengah-tengah kesibukan karena durasinya juga tidak panjang.
Rilis sebagai shorts (bukan series), mungkin penonton cukup mengalami kesulitan mengindentifikasi urutan yang benar. Berikut panduan urutan shorts "I Am Groot" yang benar:
I Am Groot: Groot's First Step
I Am Groot: The Little Guy
I Am Groot: Groot's Pursuit
I Am Groot: Groot takes a Bath
I Am Groot: Magnum Opus