Sebagai salah satu tujuan wisata terpopuler di Indonesia, Bali selalu menghadirkan pesona baru untuk dieksplorasi. Kini, Botanica Restaurant and Bar menjadi salah satu pesona itu. Hadir sebagai salah satu tempat kita melepas penat dari jalanan yang sibuk dan kota yang bising, Botanica adalah salah satu tempat terbaik untuk bermalas-malasan. Botanica Restaurant and Bar yang berlokasi di Seminyak, Bali, merupakan hasil tangan terampil dari tim dibalik VIN+ retail stores and restaurants.
Perut kita tak hanya dimanjakan dengan makanan yang enak dan wine berkualitas tinggi. Mata juga dimanjakan dengan kehadiran kebun cantik yang terdiri dari ratusan tanaman hidup dengan aroma yang segar. Rasanya seperti berada di tengah-tengah oase. Desain ruangannya dengan warna-warna cerah, sirkulasi udara yang sangat baik, dan pemilihan furniture yang modern.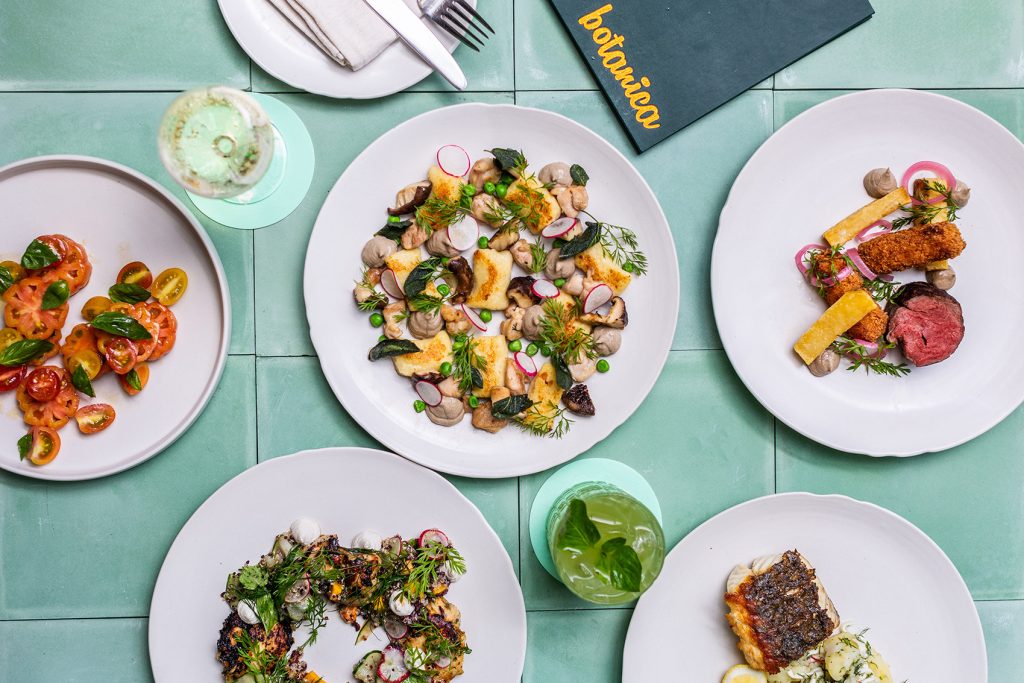 Tak lupa kehadiran award-winning Executive Chef Brenton Banner akan melengkapi pengalaman wisata kuliner kita dengan menu-menu modern dari Australia. Botanica Restaurant and Bar khusus memanggilnya dari Melbourne.
Di Botanica, Chef Brenton telah menciptakan hidangan Australia yang akan terasa familiar di lidah kita karena menggunakan bahan-bahan makanan terbaik dari Bali dan Indonesia. Hidangan tersebut akan berpadu sempurna dengan wine yang telah dikuratori dari gudang bawah tanah VIN+. Kita dapat memilih berbagai wine berkualitas dengan daftar yang jumlahnya lebih dari 100 dan merupakan jajaran yang terluas di Bali dalam hal gelas. Daftar koktailnya sendiri dibuat oleh Chef Brenton dan Jane Lindsay dengan hanya menggunakan bahan-bahan alami dari Indonesia.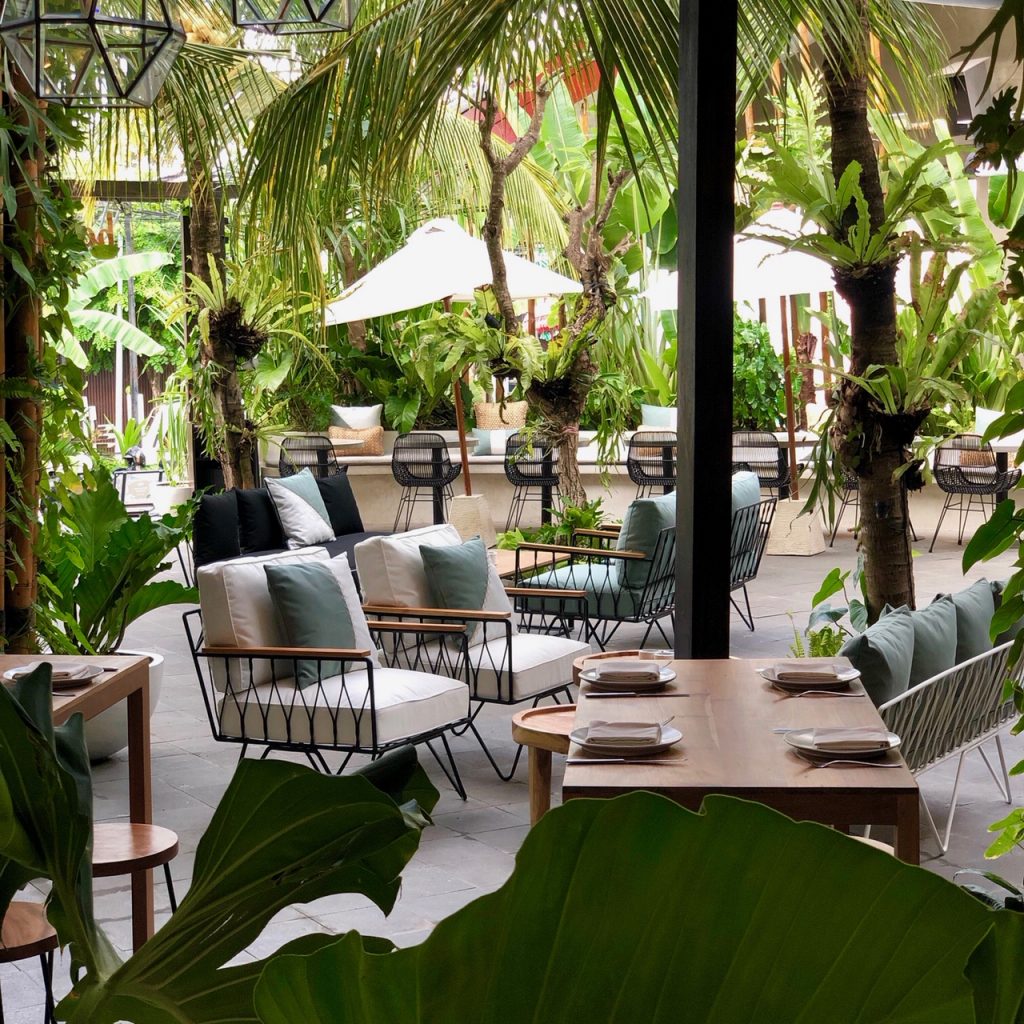 Botanica Restaurant and Bar didesain oleh tim desain internasional dari AZB The Creatives. Mereka telah menciptakan ruang makan modern dan hijau sehingga kita dapat benar-benar menikmati suasana di Bali. Interior maupun oasis di luar ruangan berpadu dengan baik sehingga menciptakan suasana khas hutan tropis. Kita juga dapat menikmati hasil karya seni dari seniman lokal berbakat, Bejo.