Bagi penggemar film biopik, "Zero to Hero" (2021) bisa jadi bipik lainnya yang bisa ditonton. Film garapan Jimmy Wan ini mengisahkan sosok atlet Paralympic terbaik yang pernah dimiliki Hong Kong, yakni So Wa Wai.
"Zero to Hero" dimulai dari So Wa Wai dewasa (Chung-Hang Leung) yang tengah siap berlari sambil mengingat pesan dari ibunya. Cerita pun lantas masuk ke flashback saat So Wa Wai terlahir di dunia. Dari situlah kisah "Zero to Hero" pun bergulir.
Sebelum tayang di Netflix, film ini sudah tayang di tiga negara berbeda, yakni Hong Kong, Macau, dan Italia. Film sepanjang 1 menit 49 detik ini juga telah masuk ke daftar "Best International Features Film" untuk ajang Academy Awards tahun depan.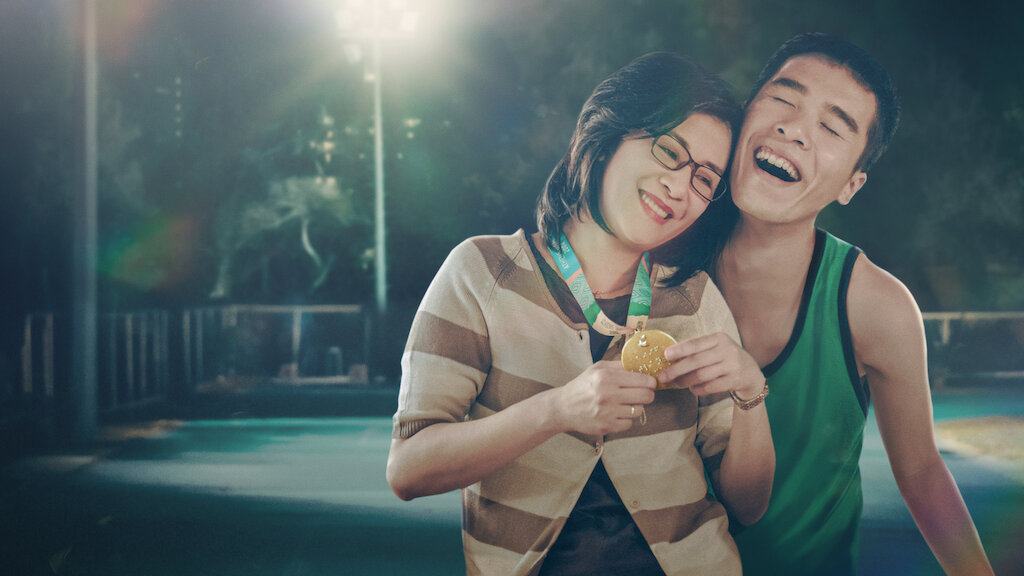 Biopik yang Dramatik
Unsur drama adalah hal paling kentara di film ini. Tergolong wajar mengingat tokoh yang diangkat merupakan sosok tak biasa. Bagi yang belum tahu, So Wa Wai merupakan atlet Paralympic yang sudah menderita cerebral palsy (lumpuh otak) sejak kecil. Adapun unsur drama pada film ini tersaji lewat beragam adegan dan scoring-nya. Emosi penonton bakal terbawa oleh tiap sajian dramanya.
Plot ceritanya disajikan dengan dinamika naik-turun, seolah menyiratkan betapa naik-turunnya hidup So Wa Wai sebagai seorang atlet Paralympic. Dari aspek visual, "Zero to Hero" masih tergolong nyaman untuk disimak walaupun tidak menawarkan sesuatu yang baru.
Sebagaimana film biopik lainnya, "Zero to Hero" juga banyak menyajikan kalimat-kalimat motivasional. Salah satunya yang ikonik adalah "Daripada menangis kencang, lebih baik berlarilah dengan kencang". Film ini juga memasukkan sindiran halus terhadap nasib para atlet Paralympic di Hong Kong. Khususnya soal jaminan finansial mereka.
Para Pemeran So Wa Wai yang Tampil Apik
Di film ini, sosok So Wa Wai diperankan tiga aktor sekaligus, yaitu Tin Lok Choi (So Wa Wai kecil); Ho Yeung Fung (So Wa Wai remaja); serta Chung-Hang Leung (So Wa Wai dewasa). Ketiganya mampu memerankan sosok So Wa Wai yang kondisi fisiknya jauh berbeda dengan mereka.
Beberapa deretan supporting role-nya pun tampil apik. Louis Cheung mampu memerankan Fong yang merupakan pelatih So Wa Wai. Fong sendiri digambarkan sebagai sosok pelatih yang disiplin dan sangat respek kepada So Wa Wai.
Sandra Ng Kwan Yue tampil baik sebagai ibu dari So Wa Wai yang selalu suportif terhadap anaknya. Selain menjadi ibu yang baik, sosok yang diperankan Sandra tersebut juga merupakan sumber kalimat-kalimat motivasional di film "Zero to Hero".
Mungkin hanya Tony Tsz-Tung Wu saja yang tampil kurang maksimal walau sebetulnya ia sudah cukup baik dalam memerankan tokoh Tung. Sayangnya, tokoh yang ia perankan kurang mendapatkan scene yang lebih banyak, sehingga ia terlihat kurang maksimal. Padahal, Tung mestinya bisa lebih sering ditampilkan. Mengingat tokoh tersebut merupakan sosok yang menginspirasi So Wa Wai.
Secara teknis, "Zero to Hero" memang tak menawarkan sesuatu yang baru. Walau begitu, film ini punya unsur dramatik yang bisa menyentuh emosi penonton. Film ini juga bisa membuat penonton lebih mengenal salah satu atlet Paralympic terbaik Hong Kong beserta lika-liku hidupnya. Bagi pecinta film biopik, "Zero to Hero" adalah film yang sayang untuk dilewatkan.