"We Couldn't" Become Adults" (2021) adalah film slice of life lainnya dari Negeri Sakura. Film yang diadaptasi dari novel ini berkisah tentang pria berusia 46 tahun bernama Makoto Sato (Mirai Moriyama).
Film sepanjang 124 menit ini dibuka dengan adegan Sato yang terjatuh ke tumpukan sampah bersama Toshihiko Nanase (Atsushi Shinohara). Selepas adegan itu, Sato pun mulai melewati sejumlah tempat dengan diiringi bisikan entah dari siapa. Sampai akhirnya, scene pun masuk ke adegan kunci film ini. Di scene tersebut, Sato mendapat undangan pertemanan Facebook dari seseorang. Dari undangan itulah sejumlah ingatan masa lalu Sato pun bermunculan.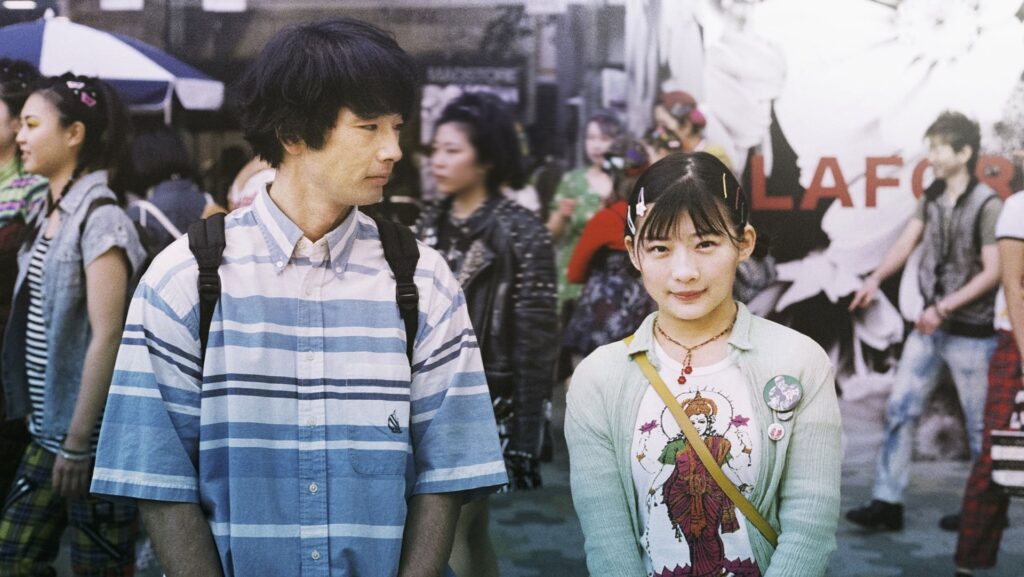 Alur Mundur yang Nyaman Diikuti
"We Couldn't Become Adults" mengambil metode penulisan alur mundur. Lewat metode itu, penonton diajak untuk menelusuri setiap ingatan masa lalu Sato. Mulai dari tahun 2015 hingga 1995. Alur mundurnya sendiri dieksekusi dengan flow yang pas, sehingga bikin penonton nyaman mengikutinya.
Dialog-dialog tentang pencarian cinta dan jati diri mewarnai hampir tiap scene. Semua dialog itu disampaikan dengan bahasa sehari-hari, sehingga penonton mudah mencerna tiap dialognya.
Ada pula beberapa kalimat quotable di film ini. Semisal "bukan tentang perjalanannya, tapi tentang siapa teman perjalananmu,' dan "tubuhmu penuh kata-kata yang menunggu pulang ke surga".
Jalinan emosi yang tersaji tiap adegannya terasa pas. Selama film berlangsung, kita akan melihat bagaimana kedalaman emosi Sato berdasarkan ingatan masa lalu yang ia miliki.
Setiap properti yang dipakai "We Couldn't Become Adults" sudah sesuai dengan latar waktu yang hendak ditampilkan. Hal itu juga didukung dengan penggambaran visualnya yang indah dan penuh warna.
Beberapa simbolisme pun turut disajikan pada film besutan Yoshihiro Mori itu. Walau tak banyak, beberapa simbolisme itu mampu menggambarkan pemikiran Makoto Sato dan tokoh lain yang memengaruhinya.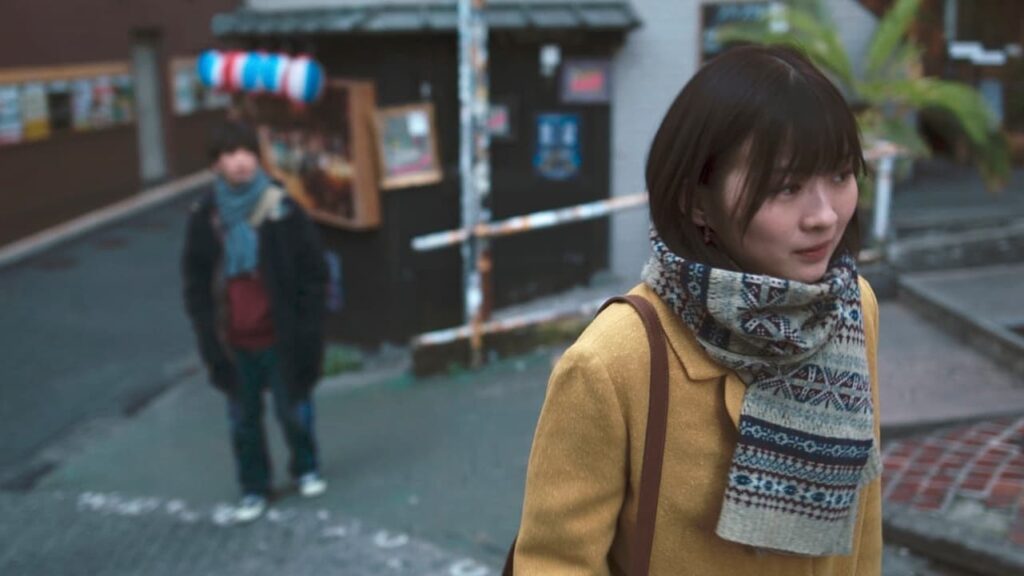 Sejumlah lagu J-Pop mewarnai sebagian scene di film berdurasi 124 menit itu. Sayangnya, ada satu scene di mana lagu-lagunya terasa dipaksakan. Di scene itu, sang penata musik menyajikan medley dari banyak lagu.
Sayangnya, transisi tiap lagunya kurang mulus, sehingga kurang enak didengar. Mungkin akan lebih baik jika penata musik hanya memutar satu lagu saja secara full.
Mirai Moriyama yang Terlihat Dingin Namun Punya Kedalaman Emosi
Dari segi akting, Mirai Moriyama tampil konsisten selama film berlangsung. Ia berhasil membuat Makoto Sato menjadi sosok yang terlihat dingin, namun memiliki kedalaman emosi.
Sementara itu, Sairi Itoh yang menjadi rekan main Moriyama tampil baik selama memerankan sosok Kaori Kato. Aktris berusia 27 itu mampu memerankan sosok Kaori yang berjiwa bebas, sedikit sarkas, serta punya pengaruh besar terhadap Makoto Sato.
Beberapa supporting role-nya pun tampil cukup baik. Atsushi Shinohara mampu memerankan sosok Toshihiko Nanase yang terlihat bersemangat namun punya jiwa yang rapuh. Sementara Sumire mampu memerankan sosok Su yang juga berpengaruh pada kehidupan Sato.
"We Couldn't Become Adults" adalah film slice of life Negeri Sakura lainnya yang layak ditonton. Banyak aspek yang membuat film ini dianggap worth it. Mulai dari visual, akting, sampai alur ceritanya.
Menonton film ini akan membuat penonton mengenang kembali semua ingatan masa lalunya. Entah itu yang berkaitan dengan cinta maupun pencarian jati diri.