Ketika tunangannya yang hamil dibunuh dengan sadis oleh pembunuh berantai Kyung-chul (Choi min-sik), agen rahasia Kim Soo-hyun (Lee byung-hun) mengejar Kyung-chul untuk balas dendam.
I Saw the Devil (2010) adalah film gore yang brutal, penuh darah, bahkan kejam. Tapi, penulis dan sutradara (Kim Jee-woon) bisa membuat ketegangan sedemikian rupa sehingga film ini tidak terasa terlalu sadis dan mengerikan juga terlihat artistik dan stylish. Kekerasan dalam film mewarnai cerita dan karakter dengan baik.
Kim Ji-woon tidak sungkan mempertontonkan adegan sadis seperti pukulan di kepala (dengan barbel, tongkat, dan lain-lain), bacokan, pemerkosaan hingga yang paling perih untuk ditonton: mutilasi. Bloods is everywhere. Bersiaplah untuk merasa mual.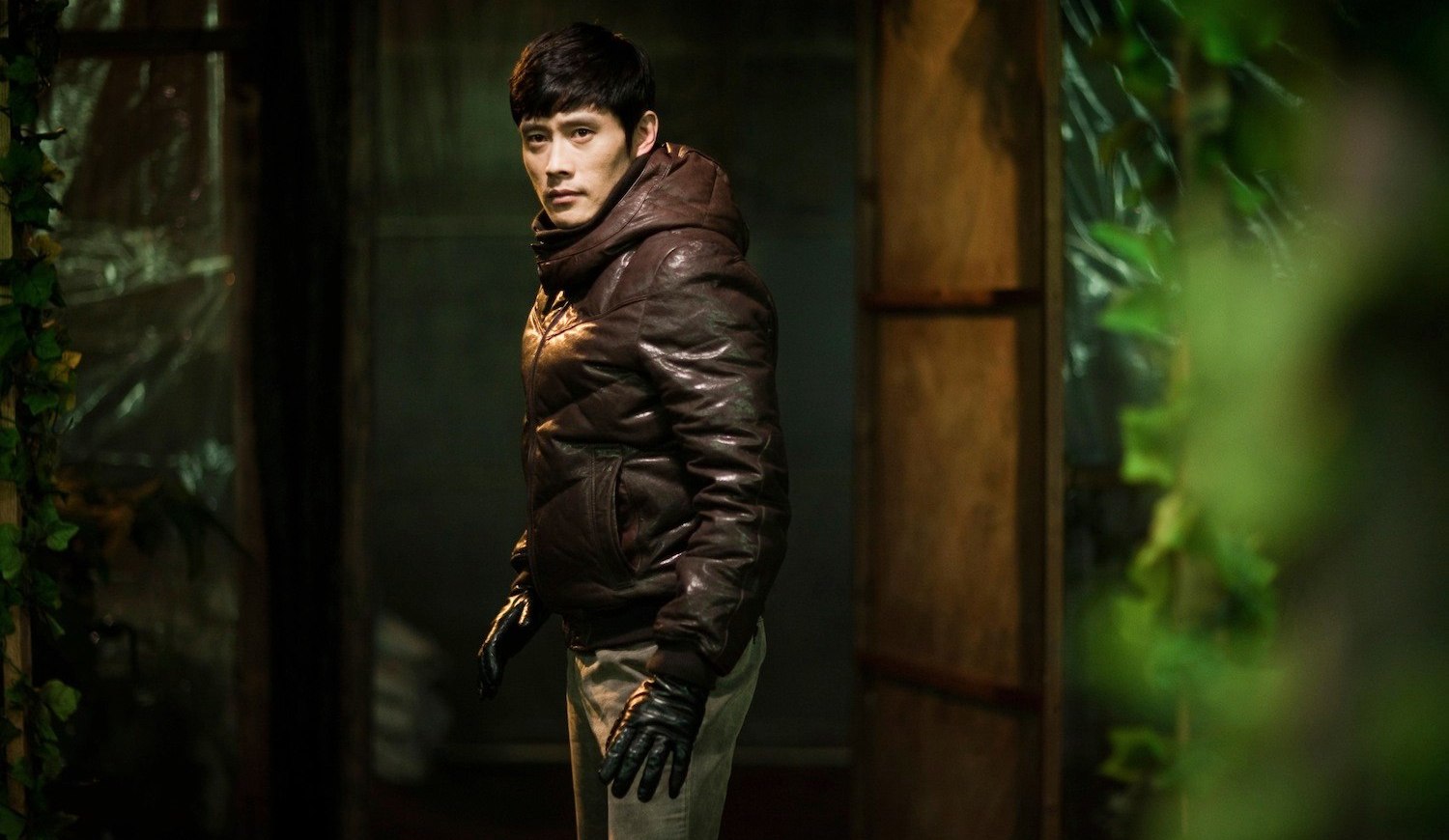 Film ini tidak hanya menampilkan adegan cat-and-mouse tapi juga unsur moral: Kita tahu siapa yang antagonis di awal film, namun ketika sang protagonis kemudian berubah menjadi sama kejamnya, kita tidak tahu siapa monster sesungguhnya. Soo-hyun dihadapkan dengan perasaan bersalah dan penyesalan ketika pembalasan dendamnya menjadi bumerang yang menyebabkan kemalangan bagi orang-orang yang dia sayangi.
This gleefully black horror-thriller is a very classy follow-up to The Good, the Bad, the Weird for Kim Jee-Woon. – Empire
I Saw The Devil dibuat tidak untuk menjadi film kelas B yang murahan, dimana adegan membacok asal berdarah yang terlihat konyol. Setiap adegan sadisnya dirancang dengan efek yang realistis dan itu yang membuat saya merasa mual menontonnya. Setiap frame dirancang dengan indah dengan sentuhan artistik-menjadikan I Saw The Devil di lain sisi begitu cantik.
Akting Choi min-sik sangat bagus, mampu menjiwai peran dengan baik, berekspresi dengan kejam dan dingin dalam setiap perbuatannya. Lee byung-hun mampu menunjukkan ekspresi dengan baik, kemarahan yang berbalut perasaan sedih dengan satu ambisi: balas dendam.
Durasi yang panjang (2 jam 22 menit) dan jalan cerita yang agak linear. Tidak ada latar belakang yang cukup untuk bisa mengenal kedua tokoh dengan baik, terutama karakter Kyung-chul yang terasa satu dimensi. Dia monster pembunuh, yang entah membunuh karena alasan apa.
Film ini patut dapat rating yang bagus dengan movie experience menarik, visual yang artistik dan didukung aksi maksimal dari kedua aktor utama. I Saw the Devil adalah No Country for Old Men + Saw + Oldboy.
Film lama tapi masih jadi salah satu thriler/horror favorit yang bisa ditonton kapan saja.