Cinta merupakan satu hal yang dirasakan setiap manusia. Banyak orang mengatakan bahwa cinta itu buta, yang membuat semuanya rela melakukan apapun demi mewujudkannya. Sekilas itulah yang ingin diangkat dalam 'Death on the Nile' yang sedang tayang di bioskop Indonesia.
'Death on the Nile' merupakan sekuel dari film 'Murder on the Orient Express' yang rilis 2017 lalu. Film mystery thriller ini juga disutradarai oleh Kenneth Branagh yang sekaligus menjadi pemeran utama. Dibintangi segudang aktor-aktris dunia ternama, kisahnya berfokus pada Hercule Poirot yang berlibur ke Mesir dan membawanya bertemu pasangan yang baru saja menikah. Akan tetapi, semuanya berubah menegangkan ketika sang istri terbunuh dan Poirot harus menemukan siapa dalangnya sebelum petaka menghampiri semuanya.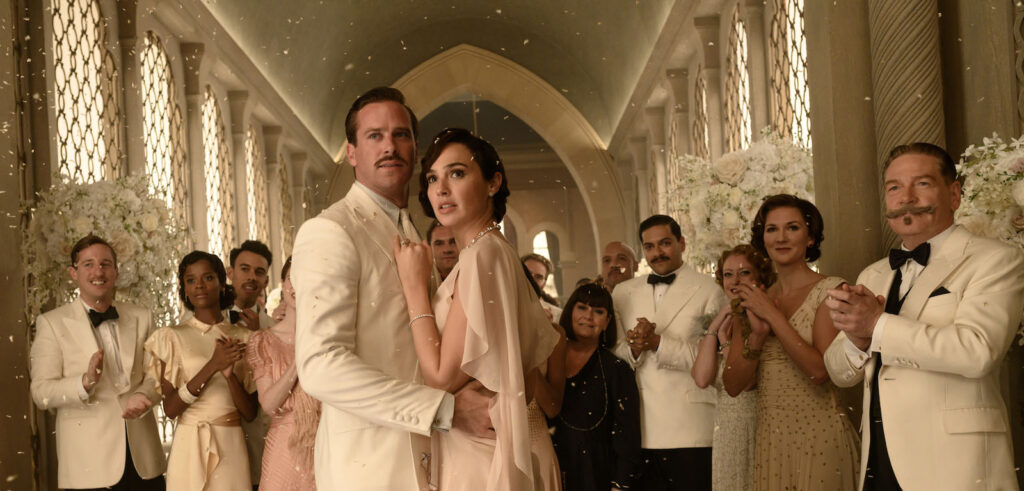 Layaknya 'Murder on the Orient Express', 'Death on the Nile' juga tampil dengan plot yang bergerak secara kompleks. Akan tetapi, kompleksitas cerita yang dibangun dalam film ini seakan membawa penonton berputar-putar tanpa arah sebelum nantinya dijebloskan ke konklusi yang sebenarnya sangatlah simpel dan bisa ditebak sedari awal.
Penceritaan yang dipaksakan kompleks juga berimbas pula pada karakterisasi dari para karakternya yang terasa kurang. Berbagai karakter di sini dibangun dengan sangat dangkal, menyebabkan penonton tentunya akan sulit untuk mempedulikan apa yang akan terjadi pada mereka dalam 'Death on the Nile'.
Seperti halnya dengan prekuel, 'Death on the Nile' juga hadir dengan sederet cast ternama di industri sinema dunia, seperti Kenneth Branagh, Armie Hammer, Gal Gadot, hingga Emma Mackey yang memesona penonton dalam series 'Sex Education'. Dari sekian nama tersebut, Kenneth Branagh dan Tom Bateman-lah yang hadir dalam menghidupkan film mystery thriller ini.
Walaupun begitu, 'Death on the Nile' tetap berusaha menghadirkan pengalaman sinema super megah dengan berbagai aspek teknisnya. Permainan kamera yang sangat smooth, permainan warna yang menyesuaikan dengan latar waktunya, scoring mewah ala jazz di tahun 1930-an, hingga set design yang ditampilkan super megah membuat film ini sangat bagus untuk dinikmati di layar lebar.
Akhir kata, 'Death on the Nile' adalah film mystery thriller yang sebenarnya sangat simpel dengan deretan cast yang pastinya memanjakan penikmat sinema Hollywood. Meski dengan suguhan mewah ala tahun 1930-an di dalamnya, mudah sekali untuk merasa jenuh dengan misteri yang berusaha diungkap dalam petualangan Poirot kali ini.