"Brooklyn" (2015) merupakan film adaptasi novel karya Colm Tóibín yang menceritakan kehidupan seorang gadis Irlandia yang mengadu nasib ke negeri jauh untuk mencoba peruntungan hidup. Pembuatan film ini dibalut dengan gaya penceritaan Victoria di tahun 1950-an yang menawarkan kisah cinta sekaligus kepedihan yang luar biasa.
Sutradara John Crowley berhasil membawa film ini masuk dalam tiga nominasi Academy Award untuk kategori Best Picture, Best Actress untuk Saoirse Ronan, dan Best Adapted Screenplay. "Brooklyn" juga berhak membawa pulang piala di BAFTA Award untuk kategori Best British Film.
Menyoroti Kehidupan Seorang Gadis Imigran Amerika
Eilish Lacey (Saoirse Ronan) adalah gadis Irlandia yang semula bekerja di toko bahan-bahan makanan di daerahnya, ia bernasib malang karena harus bekerja pada seorang majikan yang kurang baik pada pekerjanya. Suatu hari ia mendapatkan kesempatan melalui kabar baik dari kakaknya, Rose Lacey (Fiona Glascott) untuk pergi di Brooklyn berharap adiknya mempunyai kesempatan meraih kehidupan yang lebih baik.
Eilish melakukan perjalanan solo menuju Brooklyn dengan banyak tantangan, ia bahkan dihadapkan dengan perangai buruk orang asing di jalan. Namun berkat tekad yang kuat dan pertemuan dengan seorang pemuda Italia-Amerika, Tony Fiorello (Emory Cohen). Ia berhasil menjalani kehidupan sulit di perantauan.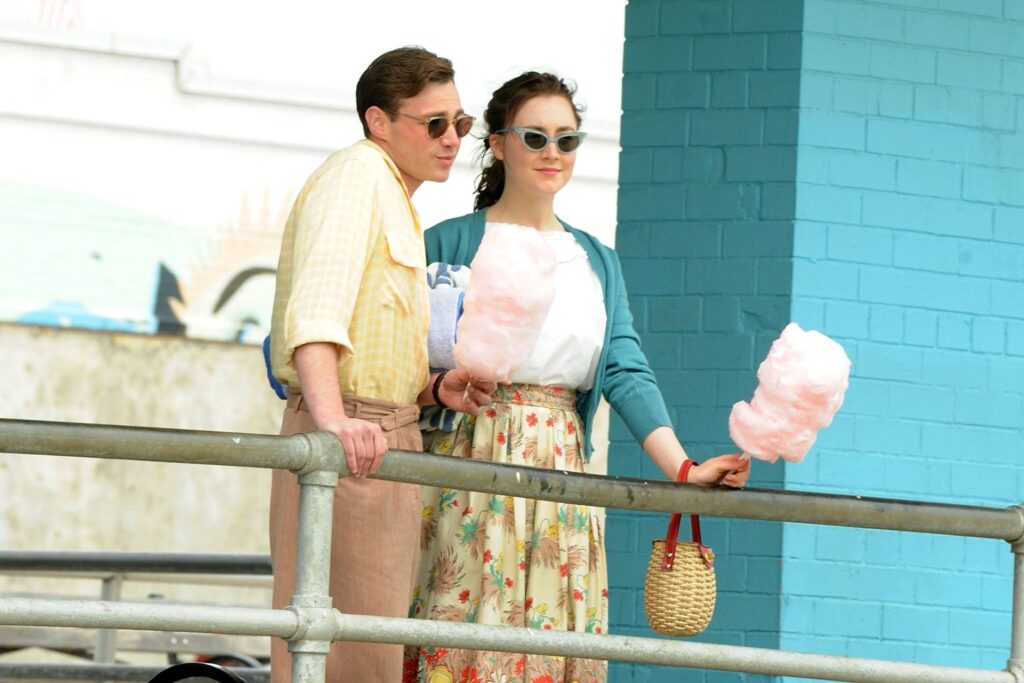 Kisah Romantis yang diangkat dari Novel Karya Colm Tóibín
"Brooklyn" merupakan kisah cinta klasik yang diangkat dari novel karya Colm Tóibín, novel ini masuk dalam nominasi "10 historical novel terbaik" versi The Observer dan meraih penghargaan Costa Novel Award di tahun 2009.
Naskah "Brooklyn" dibuat dengan sangat brilian oleh Nick Hornby, penulis naskah yang sebelumnya dikenal karena memoar bukunya yang berjudul "Fever Pitch", "High Fidelity" dan "About a Boy" yang semuanya diadaptasi menjadi sebuah film feature.
Cerita "Brooklyn" dibuat lebih sederhana oleh John Crowley, hal ini nampak jelas jika dibandingkan dengan karya-karya Crowley lainnya yang selalu memakai format yang agak rumit untuk sekelas cerita drama, seperti "A Boy" (2007) dan The Goldfinch (2019). "Brooklyn" tampak dibuat sedikit berwarna dengan kehidupan percintaan Eilish Lacey yang tertaut pada dua orang tokoh dengan karakter dan latar belakang sempurna.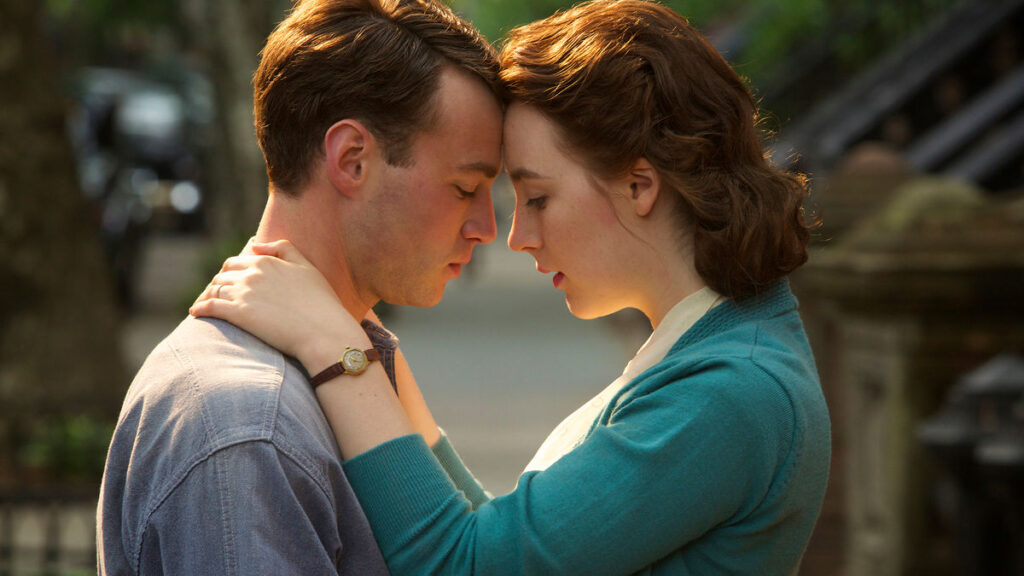 Didukung oleh musik Michael Brook yang indah dan Desain Kostum yang Cantik
Selain dimanjakan dengan visual kampung halaman Eilish Lacey di Irlandia yang indah, "Brooklyn" terbilang bisa mengeksplorasi era tahun 1950-an Amerika dengan baik, terlihat dari banyaknya imigran yang berdatangan dari berbagai daerah. Pemandangan trem dan department store yang dekat di sisi laut, juga jajaran toko-toko yang beriringan dengan pub remang-remang.
Keindahan visual yang dihadirkan didukung dengan alunan musik indah dari Michael Brook, keintiman dari tata musik dalam film ini sangat terasa saat perjalanan kencan Eilish Lacey dan Tony Fiorello ketika menonton film. Dan sebagai bonusnya, penonton akan diberikan banyak desain kostum-kostum cantik yang menggambarkan mode era tahun 1950-an yang klasik.
Penampilan Saoirse Ronan yang Tidak Pernah Mengecewakan
Sejak memerankan karakter seorang anak mengesalkan di film "Atonement" (2007), dan berhasil meraih Best Actress  di ajang Golden Globe Award berkat perannya di film "Lady Bird" (2017). "Brooklyn" merupakan salah satu film yang menjadi transformasi Saoirse Ronan dalam mengasah bakat aktingnya.
Dengan pembawaan yang tenang dan menyiratkan karakter development dari seorang gadis lugu yang berkembang menjadi wanita berkarakter pada pertengahan sampai akhir film. Saoirse Ronan memang berhasil membawa film ini lebih bernyawa.
Secara keseluruhan, "Brooklyn" merupakan film yang menyuguhkan kesan klasik namun dibalut dengan jalan cerita sederhana. Film ini bisa menawarkan sajian menyenangkan dengan bumbu cinta segitiga yang klise dan perasaan kehilangan yang sangat manusiawi.