"Back to the Outback" (2021) adalah sajian animasi terbaru yang rilis akhir tahun ini. Animasi garapan Claire Knight dan Harry Crips ini dibuat dengan gaya animasi komputer dengan bumbu petualangan dan komedi. Sejumlah aktor ternama dilibatkan sebagai pengisi suara, mulai dari Guy Pearson, Isla Fisher, sampai Eric Bana dan Jackie Weaver.
Film ini berkisah tentang empat hewan reptil yang kabur dari suatu kebun binatang karena diperlakukan tidak adil. Mereka ditempatkan di kandang kaca dengan fasilitas seadanya, serta sering dipertunjukkan ke publik sebagai hewan buas. Nyatanya, masing-masing dari mereka punya sifat yang jauh dari berbahaya.
Outback menjadi tempat tujuan, dimana tempat tersebut sering diceritakan oleh sosok buaya yang menjadi ibu mereka, Jackie (Jacki Weaver). Di Outback, mereka berharap bisa mendapatkan tempat mereka bisa bebas dan diterima apa adanya. Tak hanya berempat, mereka ke sana bersama Pretty Boy (Tim Minchin), seekor koala manja yang terpaksa dibawa karena suatu insiden.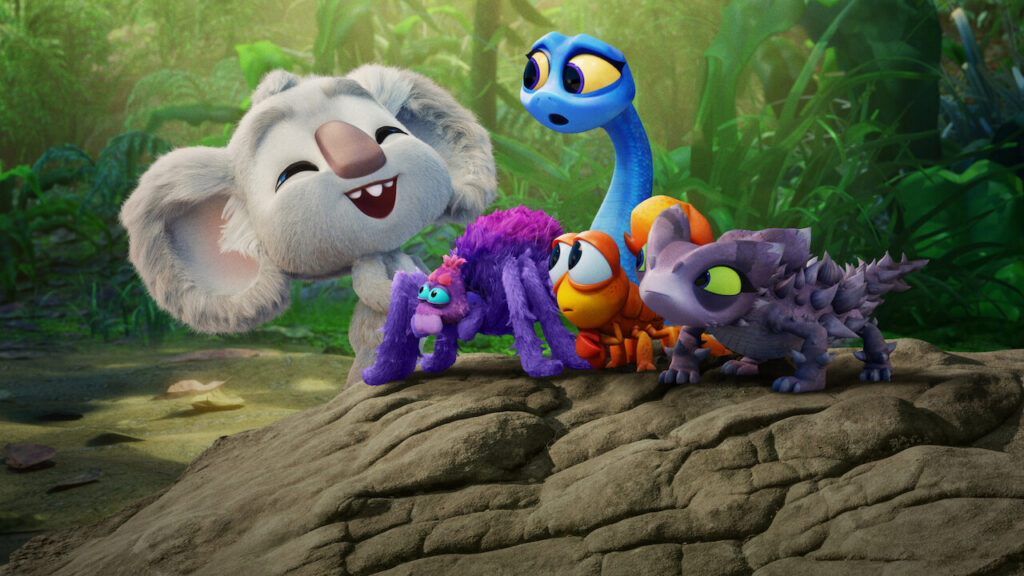 Dari departemen naskah, "Back to the Outback" tak banyak menyajikan hal baru. Ide cerita dan sajian petualangannya terasa seperti versi lain dari "Madagascar" (2005). Film ini pun juga punya pesan moral yang sama dengan "Finding Nemo" (2003), yaitu jangan pernah menilai sesuatu dari sisi luarnya saja.
Walau begitu, bukan berarti "Back to the Outback" tak layak ditonton, karena masih ada hal-hal menarik di film ini. Sajian petualangannya nyaman diikuti berkat penceritaan yang mengalir, efek visual mumpuni, serta deretan soundtrack hasil kurasi Rupert Gregson-Williams. Walau sayangnya unsur petualangan di film ini tak diimbangi oleh komedinya yang cenderung hit and miss.
Pesan moral film ini memang sama dengan "Finding Nemo". Namun, "Back to the Outback" punya hal lain yang kurang dieksplorasi di film tersebut, yakni kehadiran perempuan sebagai sosok sentral di filmnya. "Finding Nemo" memang memiliki Dori, namun tokoh tersebut hanyalah supporting role.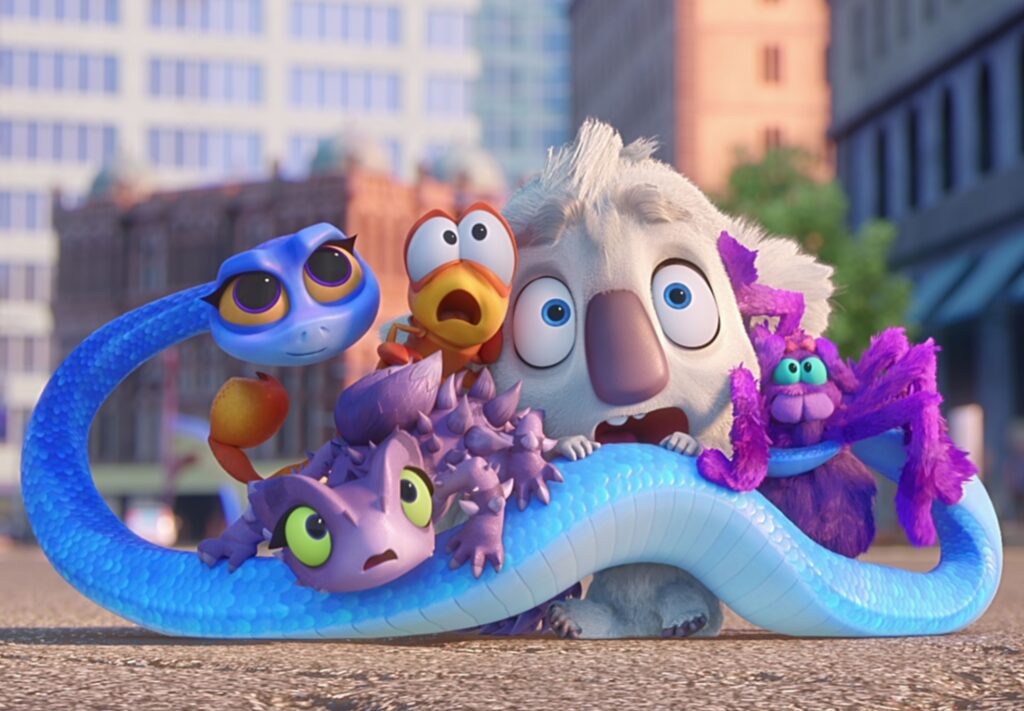 Ada dua tokoh perempuan yang menjadi sosok sentral di film "Back to the Outback", yaitu Jackie dan Maddie (Isla Fisher). Keduanya berhasil ditampilkan sebagai sosok pemimpin dengan peran mereka masing-masing. Berkat keduanya, "Back to the Outback" berhasil mendapatkan penghargaan The ReFrame Stamp untuk kategori " Narrative and Animated Feature". Bagi yang belum tahu, The Reframe Stamp merupakan penghargaan untuk film-film yang mengangkat isu kesetaraan gender dan menjadikan sosok perempuan sebagai tokoh utama.
Jajaran pengisi suara yang kebanyakan merupakan nama-nama terkenal mampu mengisi suara tiap tokohnya. Isla Fisher mampu menjadikan Maddie sebagai sosok ular berbisa yang baik hati lewat suaranya yang terdengar riang. Tim Minchin berhasil membuat Pretty Boy sebagai koala yang terlihat lucu namun sombong lewat suaranya yang arogan dan menyebalkan.
Chaz si pemilik kebun binatang yang terlihat berwibawa namun sebetulnya cupu dan berhasil dibawakan Eric Bana dengan dualitas suaranya. Eric tahu kapan harus mengeluarkan suara tokohnya yang berwibawa, serta suara asli tokohnya yang terdengar payah.
Guy Pearce dan Keith Urban mampu menjadikan Frank dan Doug sebagai comic relief di film ini berkat celetukan-celetukan mereka. Jangan lupakan Jacki Weaver yang membuat Jackie sebagai sosok buaya betina yang keibuan dan lucu. Hanya Kylie Minogue yang tampil kurang maksimal saat mengisi suara Susan.
Walau tak banyak menghadirkan sesuatu yang baru di departemen naskahnya, "Back to the Outback" setidaknya mampu menghibur sekaligus memberi pesan positif kepada penonton. Film animasi komputer ini bisa ditonton di Netflix.