Adventure of The Ring merupakan serial komedi romantis asal Taiwan yang baru saja dirilis pada tanggal 13 Desember lalu. Serial ini merupakan hasil adaptasi dari novel roman karya Lai I-Wei yang berjudul Ring of The Day. Adventure of The Ring disutradarai oleh sutradara asal Jepang, Kitamura Toyoharu.
Dua tokoh utama dalam serial ini dibintangi oleh Chris Wang dan Allison Lin. Chris Wang berperan sebagai Yi-Zhi, yaitu seorang aktuaris yang terobsesi dengan dunia baseball. Yi-Zhi merupakan laki-laki yang kaku dan dingin. Sifatnya sangat bertolak belakang dengan sang kekasih, yaitu Lisa (Allison Lin) yang berjiwa bebas dan lucu. Serial ini menceritakan kisah cinta dua sejoli ini yang harus diuji perkara cincin pernikahan yang hilang.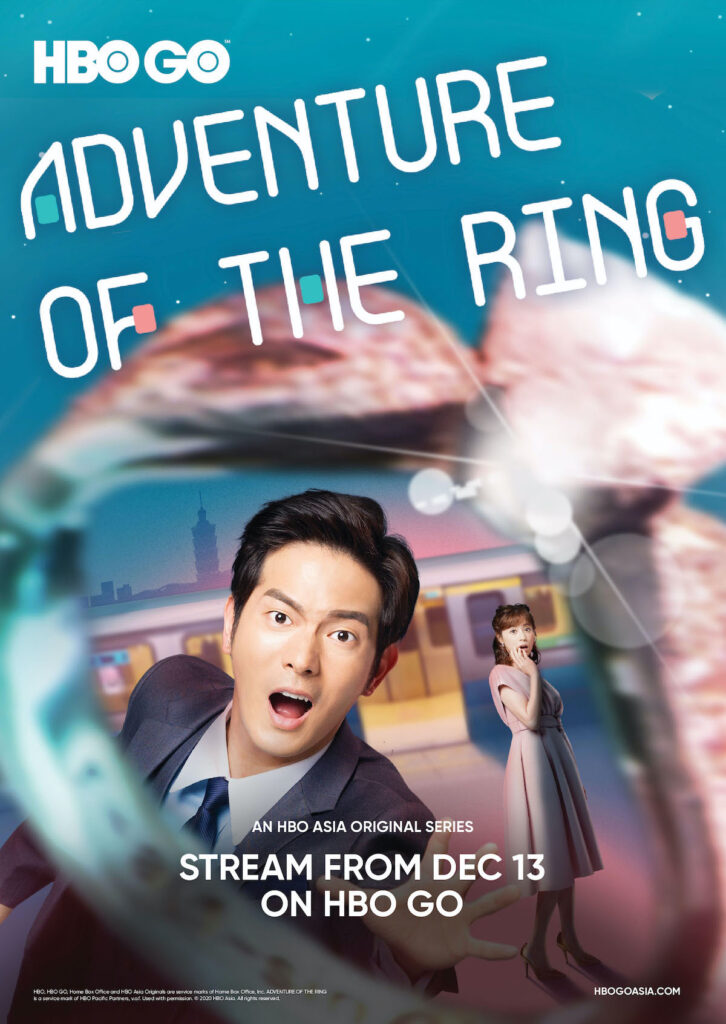 Hari yang Sial Bagi Yi-Zhi dan Lisa
Kebersamaan Yi-Zhi (Chris Wang) dan Lisa (Allison Lin) sudah menginjak tahun kelima. Sudah saatnya hubungan mereka dibawa ke jenjang yang lebih serius, yaitu sebuah pernikahan. Yi-Zhi sudah mematangkan niatnya untuk melamar Lisa bertepatan dengan hari ulang tahunnya. Ia bahkan menyiapkan banyak kejutan romantis untuk Lisa.
Tanpa sengaja, Lisa menemukan sebuah cincin di dalam laci kamarnya. Tentu saja, Lisa berpura-pura tidak mengetahui rencana lamaran yang akan dilakukan oleh Yi-Zhi. Lisa sangat menantikan momentum ini, sehingga hatinya terus berdebar dan penuh dengan kebahagiaan. Akhirnya, hubungan mereka bisa berlanjut ke sebuah pernikahan.
Selain Lisa, nampaknya Yi-Zhi juga dibuat berdebar dengan kejutan lamaran yang ia buat sendiri. Ia mengundang Lisa datang ke sebuah restaurant malam itu. Yi-Zhi juga tidak lupa menyiapkan kue ulang tahun dan sebuah cincin pernikahan. Cincin tersebut sangat berharga karena merupakan peninggalan dari sang ibu.
Namun, sebuah insiden terjadi saat Yi-Zhi tanpa sengaja meninggalkan cincin pernikahannya dalam kereta. Yi-Zhi panik dan berusaha untuk menemukan cincin pernikahannya yang berharga. Sayangnya, cincin itu ternyata berakhir di tangan orang lain. Bagaimana nasib hubungan Yi-Zhi dan Lisa?
Kisah yang Lucu, namun Tetap Menghangatkan Hati
Sesuai dengan judulnya, Adventure of The Ring menceritakan perjalanan cincin pernikahan Yi-Zhi dan Lisa yang berakhir pada beberapa pasangan. Serial ini tidak hanya menceritakan kisah cinta Yi-Zhi dan Lisa, namun juga menceritakan kisah cinta pasangan lain. Tanpa sengaja, cincin pernikahan Yi-Zhi dan Lisa menguji kekuatan cinta mereka.
Chris Wang dan Allison Lin memerankan karakter mereka dengan sangat baik. Perbedaan karakter antara Yi-Zhi dan Lisa membuat serial ini menjadi lebih lucu. Yi-Zhi yang dingin harus mencoba untuk mengerti perasaan Lisa yang selalu tulus mencintainya. Di sisi lain, Lisa mulai menyadari bahwa Yi-Zhi tidak mencintai Lisa sepenuhnya.
Selain Chris Wang dan Allison Lin, serial ini juga dibintangi oleh aktor dan aktris lainnya. Bean Sun, Denny Huang, sampai aktor dan aktris senior seperti Lung Shao Hua dan Sophia Fang ikut berperan dalam kisah menghibur Adventure of The Ring.
Tidak ada yang spesial dari serial ini jika dilihat dari segi teknis. Pengambilan gambar terasa standar, namun tetap menonjolkan kesan serial romantis yang menghangatkan. Kota Taipei merupakan latar tempat yang mendominasi dalam serial ini. Penggunaan backsound lucu pada beberapa adegan mampu menambah nilai humor dalam serial komedi romantis ini.
Adventure of The Ring merupakan serial komedi romantis yang diproduksi langsung oleh HBO Asia. Serial ini terdiri dari delapan episode dengan durasi yang tidak sampai satu jam di tiap episodenya. Plot yang rapi serta jalan cerita yang ringan dan menghibur membuat serial ini cocok sekali dinikmati di waktu luang.