"Me Before You" (2016) merupakan film panjang perdana disutradarai oleh Thea Sharrock yang sebelumnya lebih dikenal sebagai sutradara teater di Inggris raya. Film yang menampilkan Sam Claflin dan Emilia Clarke ini diadaptasi dari novel karya Jojo Moyes dengan judul yang sama.
Selain menceritakan kisah haru antara pemuda kaya penderita quadriplegia dan gadis kelas pekerja yang berjiwa bebas, film ini juga dengan berani membawa issue euthanasia dengan format sedikit kontroversial dan mendikte.
Pertemuan Aristokrat Sekarat dengan Gadis Pekerja Keras
Film ini menceritakan tentang kisah cinta antara Louisa Clark (Emilia Clarke) seorang gadis kelas pekerja yang baru saja diberhentikan dari toko kue. Dia pada akhirnya mendapatkan pekerjaan baru di kastil mewah milik keluarga Traynor untuk menjadi seorang perawat yang akan menemani anak semata wayang keluarga tersebut yang menderita kelumpuhan fatal.
Will Traynor (Sam Claflin) adalah pemuda angkuh, sarkastik, dan tidak memiliki harapan besar pada kehidupan, ia merasa kehilangan dirinya sejak mengalami kecelakaan yang mengakibatkan sebagian besar tubuhnya lumpuh dan tidak bisa disembuhkan. Ia merupakan orang kaya tak berdaya yang harus dibantu oleh Lou, sapaan akrab Louisa.
Dengan berjalannya waktu, kedekatan Will dan Lou berkembang menjadi hubungan romantis yang rumit. Pada akhirnya Lou menyadari bahwa mengubah pemikiran seseorang bukanlah tugas yang mudah.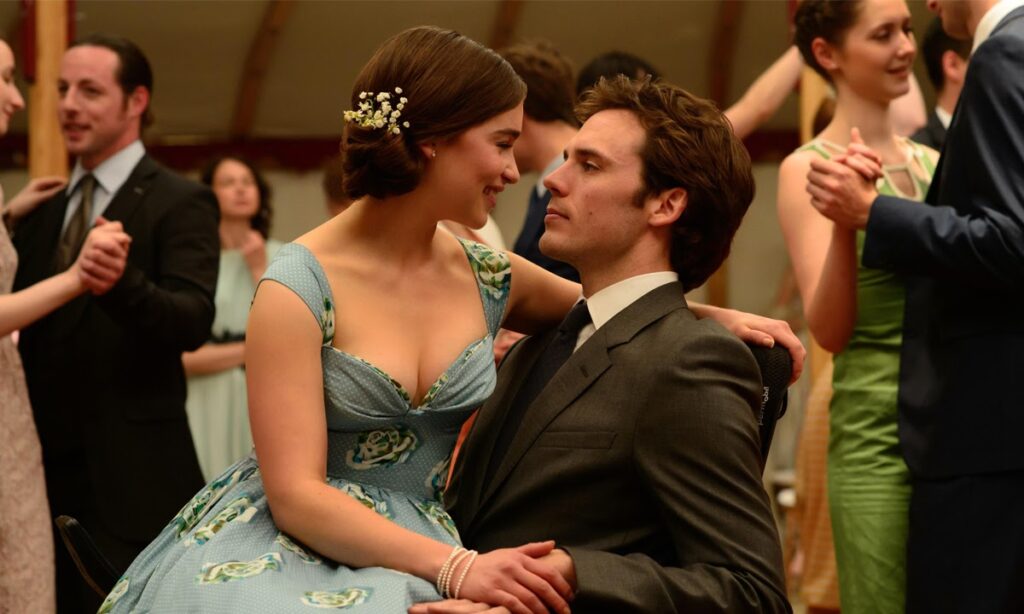 Film yang Terlalu Bertumpu pada Karakter Generik
Pada dasarnya "Me Before You" menyoroti kehidupan dua tokoh utamanya yang terlibat cinta lokasi karena terus-menerus bertemu dan berakhir saling mengerti keresahan hidup masing-masing.
Dengan tebaran spoiler yang memperlihatkan tentang bagaimana kondisi Will sebagai seorang penderita quadriplegia, karakter Will masih terus ditampilkan sebagai tokoh utama laki-laki yang tidak hanya rupawan, tetapi juga kaya, bisa melakukan apa saja, dan teguh dalam pendirian. Ia digambarkan seperti seorang pangeran, bahkan tempat tinggalnya pun dikelilingi kastil megah.
Penonton tidak diberi kesempatan untuk menaruh perhatian besar pada kesakitan yang dialami Will. Hal itu menjadi satu cela terbesar film ini, tidak ada banyak waktu bagi penonton untuk memberi simpati pada kondisi Will yang malang, seorang pemuda atletis tampan yang kini hanya bisa duduk manis di kursi roda.
Emilia Clarke yang sudah sangat lekat dengan karakter mother of dragon, Daenerys Targaryen dalam serial "Game of Thrones", dalam film ini Clarke tampil lebih konyol dengan pakaian-pakaian unik seperti legging belang-belang ketat dan campuran warna-warna yang bertabrakan. Louisa tampak seperti Cinderella modern yang ditakdirkan bertemu pangeran tampan, bedanya Lou berakhir bahagia dengan cara dan jalan lain karena cintanya pada Will.
Dengan membawa isu kontroversial seperti euthanasia dan pilihan seseorang untuk mengakhiri hidupnya dengan cara yang damai, film ini terkesan lebih mendikte dibandingkan menyandingkannya dengan pilihan-pilihan yang lebih humanis. Untuk seseorang yang memiliki keyakinan religius dan mempercayai keberadaan Tuhan, keteguhan hati Will dan sikap orang-orang sekitarnya pastilah sangat disayangkan.
Sebenarnya dari segi cerita "Me Before You" tidak mengalami perubahan besar seperti pada novelnya, Jojo Moyes juga terlibat langsung dengan pembuatan naskah film ini.  Walaupun masih perlu polesan disana sini, terutama dalam hal chemistry antara dua karakter utamanya, film ini setidaknya masih menarik untuk ditonton.