Secara geografis, Thailand tergolong dekat dengan Indonesia. Tak heran, kultur yang ditawarkan oleh negara yang menjadikan gajah sebagai simbol di bendera nasionalnya ini tidak jauh beda dengan negara ini, termasuk ketika berkaitan dengan hal berbau klenik.
Elemen klenik ala Thailand inilah yang kemudian diangkat dalam film "The Medium" arahan Banjong Pisanthanakun dan diproduksi oleh Na Hong-jin asal Korea. Filmnya sendiri menampilkan kisah tentang sosok Nim, seorang wanita paruh baya yang seharinya bekerja sebagai dukun sebagai warisan turun-temurun dari keluarganya.
Suatu ketika, ia merasakan keanehan ketika salah satu keponakannya menampilkan perilaku yang aneh dan berbahaya. Mau tak mau, dukun harus bertindak sebelum semuanya terlambat.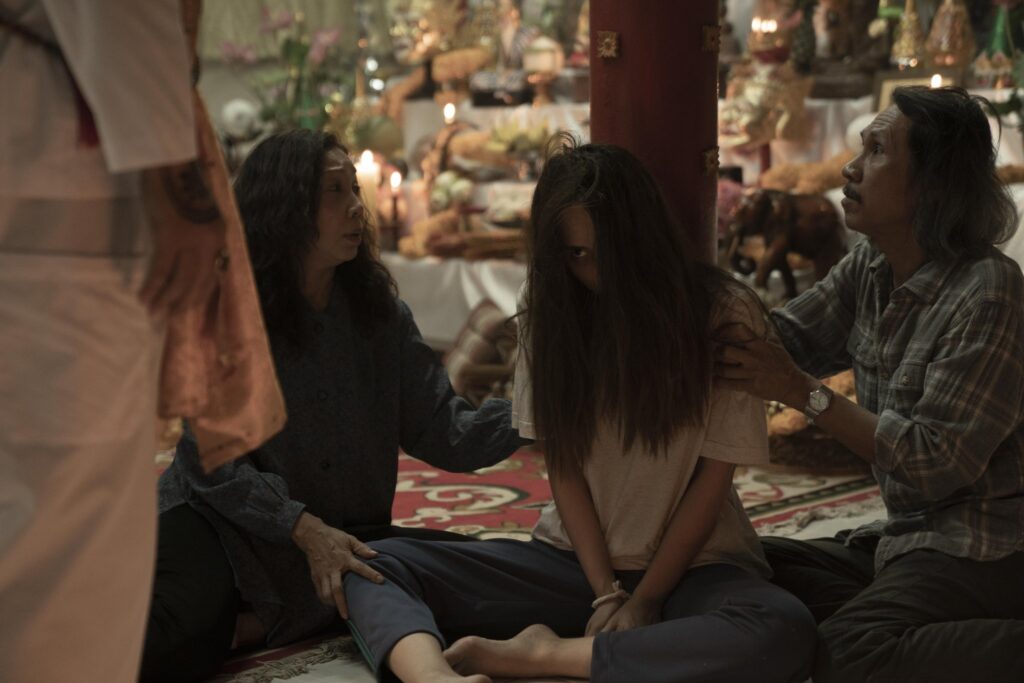 Film kolaborasi antara Thailand dan Korea ini tampil dengan gaya mockumentary, sehingga pastinya membuat penonton merasa bahwa mereka seakan sedang menonton film dokumenter yang tampak nyata. Selain itu, melalui rentetan segmen interview-nya dan disusul dengan cerita sesungguhnya membuat penceritaan harusnya tampak baik sebagai pembangun plot.
Akan tetapi, gaya mockumentary ini perlahan tersisihkan seiring dengan mulai banyaknya penggunaan kamera yang digunakan di dalam The Medium ini. Hal ini pula yang menjadi penanda bahwa film ini berubah menjadi wahana horor layaknya banyak film pada genre serupa. Mendekati penghujung film, penceritaan seakan menjadi semakin amburadul karena ingin berfokus pada kekacauan dari konflik yang terjadi di dalamnya.
Pembawaan horornya sendiri di bagian awal tampaknya ingin menyerupai The Wailing (2016) yang cenderung lambat dan berfokus ke horor psikologis yang secara spesifik menyerang psikis. Treatment yang seperti ini dan dibarengi dengan unsur klenik ala Thailand cukup ampuh untuk membuat penonton resah, terutama bagi yang tinggal di tanah Asia.
Namun, ketika film sudah menginjak fase pertengahannya, The Medium lebih jor-joran dalam menampilkan kengeriannya, seperti menggunakan elemen sadis, menjijikan, hingga menggunakan jumpscare yang membuatnya seakan mengalami krisis identitas untuk arah dari elemen horornya.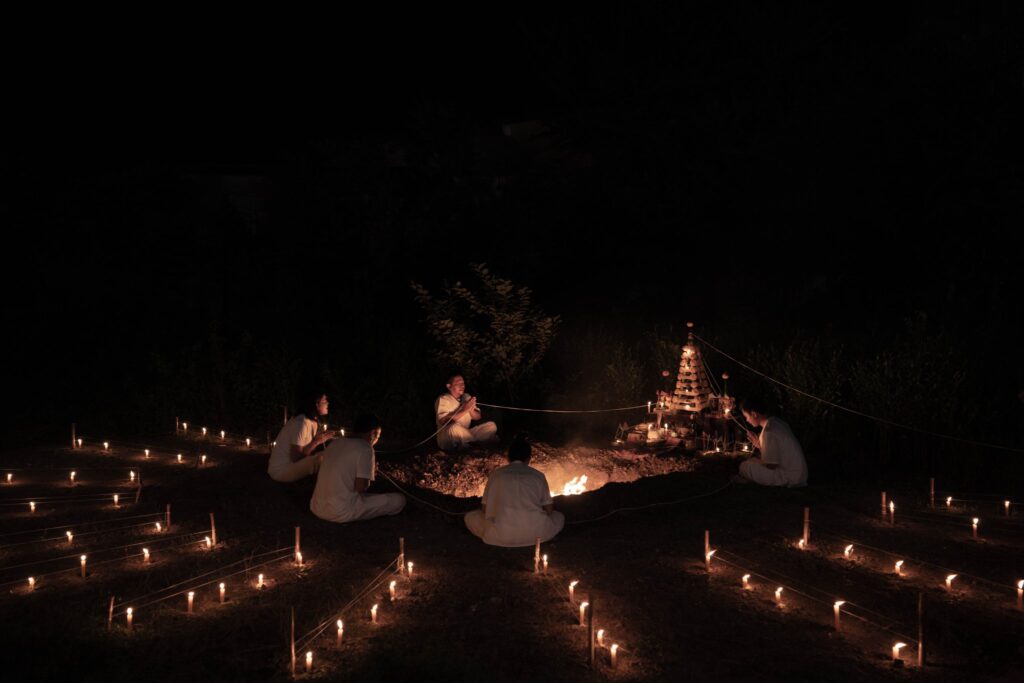 Meski begitu, film ini tetap tampil dengan aspek teknikal yang cukup menawan. Mulai dari sinematografi ala found footage yang cukup bagus, set design yang dibuat serealistis mungkin dengan pedalaman Thailand, hingga scoring yang mencekam di beberapa bagian, membuat The Medium nampak total dalam produksinya.
Akhir kata, The Medium adalah film yang seakan bingung apakah dirinya film atau sekadar wahana horor layaknya berbagai film yang sudah-sudah. Walau begitu, film ini tetap worth it untuk dinikmati, terutama bila ditonton beramai-ramai.